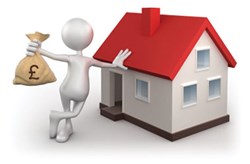 Auckland, New Zealand (PRWEB UK) 12 September 2013
On-line Asset Partners, a forerunner of on-line marketing solutions in New Zealand and Australia is proud to announce a confirmed on going agreement with Green Deal Company Uk. Online Asset Partners will be working with the UK Government initiative 'Green Deal' to improve energy efficiency for homes and business owners. The key focus is to promote the Green Deal suite of carbon reducing initiatives including Affordable Warmth and the Renewable Heat Incentive (RHI). Online Asset Partners is contracted to improve the Green Deal Company's UK on-line exposure and maintain solid growth in a rapidly changing and competitive space. With the help of Online Asset Partner's strategies, The Green Deal Company UK expects significant growth of their online footprint and market share.
With a decade of experience in online business strategies, Online Asset partners has built a number of bespoke solutions that have resulted in multi-million dollar growth returns for many of their clients. Their core strategies include social media marketing, pay per click, email marketing, website builds and social media, but the real USP that set them apart is their advanced analytics and business strategy tools and IP. When asked the Global business development manager, Mal Jack, said "We expect a spectacular results for the Green Deal Company Uk website, (http://www.greendealcompanyuk.co.uk/) and http://www.affordablewarmthgrants.co.uk/ we look forward to growing their online footprint in this competitive space. We have successfully taken another of the Green Deal initiatives, 'Affordable Warmth' to the top of the UK rankings with and we look forward to similar results with the Green Deal Company.
Internet marketing strategies applied by Online Asset Partners are based on an exhaustive research programme before commencement of any work. Mal Jack went on to say "Many businesses have had poor online experiences. When you consider everything is fully measurable and you can be accountable for every dollar spent, it is time to realise that the agency smoke and mirror relationships are no longer applicable. A transparent relationship is what you should expect from your online partner. Our philosophy of de-risking investment through careful research and planning has made us a world leader in this space"