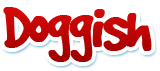 Auckland, New Zealand (PRWEB UK) 13 September 2013
Doggish, a website for selling and buying dogs online, has moved on the next level by partnering with Online Asset Partners, as its marketing partner to improve website advertising efforts and to drive direct sales.
The Doggish.com.au, partnership with Online Asset Partners because of its utmost trust with the internet marketing's companies experience, focus on results and effective strategic management to fit the needs of the growing business.
The Auckland based Internet marketing company is able to deliver quality results with it's more than a decade of experience in this field. A detailed understanding of the company's services are used to refine the marketing an aim online.
To successfully achieve effective online presence, Online Asset Partners uses different measurement tools to improve the company's online presence and to push it up this very competitive market.
The team up between Doggish and Online Asset Partners effectively boosts the website's return of investment through improvement of online traffic, social media relevance and a more direct approach on marketing and engagement. Online Asset Partners plan to work on growing the business through SEO (Search Engine Optimisation), use of Google AdWords for quick sales lead, and measurable social media marketing via Facebook and Twitter
The Doggish website hosts an updated lists of puppies for sale complete with real photos of adorable puppies in different breeds which allows buyers and sellers to work together to find the perfect dog online.