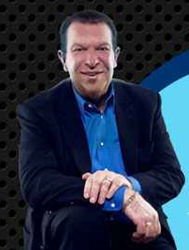 Maximize Your Business NOW!
Denver, CO (PRWEB) September 04, 2013
Leading experts, including business consultants, keynote speakers, a connection coach, an image consultant, a publisher and publicist, and a superhero show entrepreneurs how to increase their business profitability when they expand their current business. Business expansions including executive coaching, publishing, publicity, speaking, and e-marketing will be covered at Gary Barnes' Maximize Your Business NOW Boot Camp held September 6 and 7, 2013 in Denver, CO.
"Boot camp attendees are excited to have a line-up of experts to show them how to expand their current businesses to include coaching, speaking, publishing, publicity, image consulting, and e-marketing," shares Gary Barnes, a global premier business, money and relationship coach; author; and international speaker. "This, my 21st boot camp, offers many opportunities to interact with and listen to amazing talented presenters."
"For over 35 years, I have been showing entrepreneurs how to increase wealth in their businesses and their personal lives," Barnes shares. "This boot camp is the long awaited opportunity for business owners to acquire information from some of the nation's greatest movers and shakers."
Barnes, aka "The Traction Coach," and CEO of Gary Barnes International, has coached hundreds of clients to financial success. Boot camp attendees include business owners, entrepreneurs, executive level employees, consultants, trainers, and coaches. The supplemental speakers for this event include the following:
Jonathan Sprinkles, The Connection Coach, former 2 time national College Speaker of the Year, sharing how to connect with an audience when speaking or presenting.
Andrea Adams-Miller, CEO of The RED Carpet Connection Publishing, Publicity, and Talent Agency showcasing how anyone can be published, get publicized, and make it profitable.
TW Walker, will share the Breakthrough Book Promotion: Conquering the Amazon Jungle to Maximize Exposure, Leads, and Profit, which led him to sell 4,000 books in 90 days.
Patricia Be, is one of Colorado's top stylists/ fashion experts as President of Patricia's Big Closet where she is a clothing broker for wealthy women selling their amazing high end designer clothing, shoes and accessories at a fraction of the retail price.
During this 2 day, high-energy boot camp, the attendees will:

Create a personal and business vision — and learn exactly how to catapult to the next level of success
Become a master networker using the "three magic words" that create immediate interest in any business
Identify the roadblocks that are blocking each person's success — and eliminate them!
Develop a personal time management plan that will make them more money faster and give them more free time
Create a marketing plan that will elevate and separate their brand so they can finally attract the ideal clients!
On Friday night, Sept 6th, 2013, at 7:30pm-9pm, at Sheraton Hotel, 7007 South Clinton St., Greenwood Village, CO 80112 in the Denver/Centennial area, there will be a book signing open to the public. At the book signing, attendee's may acquire their own copy of the author's books, get autographs, and meet the authors Gary Barnes, 'How a Beaver Saved My Life: The Real Life Story of Adversity to Triumph" and Susan Wagers, "Stepping Stones to POWER: Your Blueprint to Succeed in Any Business."
Attendees to the book signing will receive free gifts from the authors and the publishing company The RED Carpet Connection Publishing, Publicity, and Talent Agency. All attendees will be additionally eligible for door prizes.
Vendors at the boot camp include:
Susan Wagers International LTD,
New Media Ranch,
The RED Carpet Connection Publishing, Publicity, & Talent Agency,
Vectra Bank,
Debbie Stevenson,
Dr. Laura Darby, The Get Naked Doctor,
Sornsuwan Photography,
Sharon Barnes' Academy of Creative Living,
Patricia Be of Patricia's Big Closet, and
Mark Jackson with Legal Shield.
To inquire how to attend the Maximize Your Business Now Boot Camp September 6 & 7th, 2013 in Denver, CO., visit Maximize Your Business NOW!
To book Gary Barnes or any other of the speakers for the next seminar, conference, or event; or to interview them for radio, newspaper, or magazine; or to inquire how to be a vendor or sponsor for this event, contact The RED Carpet Connection Publishing, Publicity, or Talent Agency, info(at)TheREDCarpetConnection.com, or call 419-722-6931.
About Gary Barnes
Gary Barnes is presenting his 21st Boot Camp as a Global Premier Consultant. As CEO of Gary Barnes International and founder of MaxLife International, dedicated to helping people create wealth in all areas of their personal and professional lives. He has built three successful businesses from the ground up. To do this, he developed wealth acceleration principles and tools that helped him increase his business 2000% over a three-year period.
Barnes, aka 'The Traction Coach,' also understands the process of dealing with adversity – he fought a life- threatening illness and won! As a best-selling author, he has numerous books on wealth attraction, resilience, and success. Believing that anyone can lead an empowered life, no matter what their circumstances, he has coached hundreds of clients to financial and business success. In the media, he has graced the screen of ABC, CBS, NBC, and FOX among multiple radio programs, newspapers, and magazines. http://www.GaryBarnesInternational.com