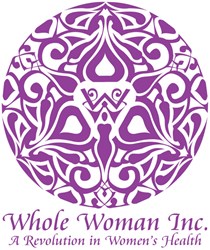 Hip surgery irreparably damages the natural function of the hip.
Albuquerque, NM, USA (PRWEB) September 05, 2013
Christine Kent, RN, founder and CEO of Whole Woman Inc. announces the availability of her latest book and DVD bundle, Save Your Hips! for pre-order from the Whole Woman store (http://bit.ly/17xkwIp).
Hundreds of thousands of total hip replacement and so-called hip preservation surgeries are performed every year. Touted as solutions to hip osteoarthritis, hip replacement surgery often produces a cascade of other problems with knees, feet, opposite hip, shoulders and lower back.
Catastrophic failures of hip joints can lead to increasingly risky surgery. Sweetheart deals between surgeons and implant manufacturers are common and lucrative as the surgeons are in a position to funnel millions of dollars to manufacturers. In most industries such conflicts of interest would not be tolerated, but in orthopedics they are ignored and the patients pay the price.
Total hip replacement surgery often leads to long-term complications because artificial hips are aligned using arbitrary methods that do not take into account the natural spinal posture. In fact, spinal posture is essentially ignored in hip surgery. There is a massive literature on the spine and a massive literature on the hip but there is no substantive research on the relationship between the spine and the hip.
And, the vast majority of hip surgeries are performed on women.
The newest exploitation by orthopedic surgeons is "hip preservation" surgery. The logic goes like this:
1. People are living longer so they are at greater risk of outliving their hip joints.
2. Therefore any "congenital deformities" should be surgically treated early in life to maximize the probability of having full use of the hip for a lifetime.
3. Congenital deformities are determined to be whatever the surgeon says they are. There is no research validating these assumptions.
These "preservation" surgeries are being performed on children as young as 11 and young athletes in their 20s and 30s. These are very complex and sophisticated surgeries with frequent complications. Research shows that as many as 26% of the operations will result in a total hip replacement due to complications. For someone in their 20s and with an optimistic life span of prosthetics being 30 years, by age 50, this person is likely to be confined to a wheelchair.
Save Your Hips! is not only a shocking expose of the orthopedics industry, it offers a non-surgical alternative for the successful management of hip osteoarthritis.
Building on her twenty years of research and experience helping women successfully manage pelvic organ prolapse without surgery, Ms. Kent has shown the critical importance of the natural female spinal posture. "Restoring the natural female posture is critical to managing the female pelvic organ support system. It is the key to maintaining the proper alignment of the hip joints and insuring hip health for a lifetime," says Kent. "Hip surgery irreparably damages the natural function of the hip," she continues.
"The idea that chronic conditions like pelvic organ prolapse and osteoarthritis of the hip can be 'fixed' is an illusion promoted by the medical industry. The reality is these conditions can be successfully managed, but there is no cure in the sense that your car can be 'cured' by a trip to the repair shop," says Ms. Kent.
Save Your Hips! and its companion DVD are essential for anyone with a hip condition that has led them to giving surgery serious consideration. Anyone who is feeling the early twinges of hip pain, needs to learn the true cause of this condition and take early preventative measures. "Hip inflammation is much easier to prevent than reverse", says Ms. Kent. Young people are especially at risk with hip surgery and should exhaust every other option before submitting to any surgical intervention.
Save Your Hips! will be available in large format paperback. About 140 pages, 95 full color illustrations, meticulously and exhaustively researched with over 400 citations to research studies and journal articles. Companion video provides detailed exercise system people can do at home to successfully manage their hip condition.
About Christine Kent and Whole Woman Inc.
For the past ten years, Christine Kent has helped thousands of women avoid unnecessary and dangerous surgery for pelvic organ prolapse and more recently for common chronic hip conditions. Her website, http://www.wholewoman.com is a comprehensive resource of information and community support. Her very active forum has over 7,000 members from around the world. Her books and DVDs give women the knowledge and skills they need to successfully manage their prolapse and/or hip conditions for a lifetime without dangerous surgery. Christine Kent can be reached at 505-243-4010.