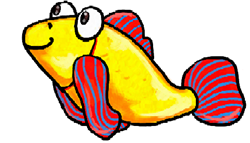 Leicester, UK (PRWEB UK) 7 September 2013
Peer pressure is a huge concern for all parents. Carlos the Cod will relieve some of this tension by encouraging children that parental advice is always something kids should listen to. After all, parents will always have their child's best interests at heart. Kids will join Carlos as he narrowly avoids getting hurt and even learns how humans interact in their own human aquarium. Similarly, Robin helps his best friend out of a tricky situation when he gets in with the wrong crowd.
This book is a great way to teach kids that even though 'looking cool' may seem important when you are at school, if you fall in with the wrong crowd then it will only land yourself in bigger trouble - a light-hearted story which skillfully unveils the dangers of peer pressure.
Full Collection of Diary of Robins Toys or Single copy of Robins Toys "Carlos the Cod" Book can be purchased from worldwide major book shops.