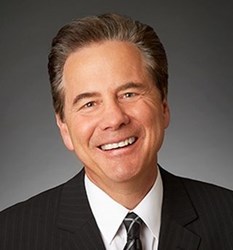 Los Angeles, CA (PRWEB) September 06, 2013
A Los Angeles woman is reportedly suing the LAPD after falling out of a moving patrol car and sustaining serious injuries, according to a report from NBC Los Angeles. Kim Nguyen, 27, claims that when she was arrested on suspicion of public intoxication, officers failed to restrain her with a safety belt, and also failed to lock the door of the squad car from the outside. Noted car injury lawyer Jeff Nadrich believes that Nguyen may have a legitimate claim.
According to Nadrich, "Police have a responsibility in these matters, and it seems inconceivable to me that they would attempt to arrest this woman without even properly locking the doors of the vehicle, especially when you consider that she was suspected of public intoxication. Of course, this case is still under investigation, and it's important to note that we don't have all of the facts yet, but if it turns out that the police are in fact liable, Ms. Nguyen may be entitled to compensation for her injuries."
Nadrich also notes that not all car accidents involve collisions. "When people think of car accidents, they tend to imagine the typical highway collisions, fender benders and pileups. But there are many ways in which people can be involved in dangerous automotive situations, and each carries its own legal implications...This is just one example." Nadrich urges all victims of auto-related injury to speak with a qualified personal injury lawyer right away.
According to the NBC report, Nguyen, was placed into a medically induced coma after falling from the squad car, while handcuffed, near the intersection of Grand Avenue and Olympic Boulevard. She reportedly still suffers complications from a broken jaw and brain injuries she received, and she may require brain surgery in the future.
About Nadrich & Cohen: Jeffrey Nadrich is a car accident injury attorney with Nadrich & Cohen, a California based law firm with offices in 18 locations across the state. Nadrich & Cohen handles all types of wrongful death and serious injury accident cases, and victims are encouraged to call 1-800-718-4658 for a free consultation with a Nadrich & Cohen attorney.
Source:
NBC Los Angeles: Woman Sues LAPD After Falling from Patrol Car; September 3, 2013