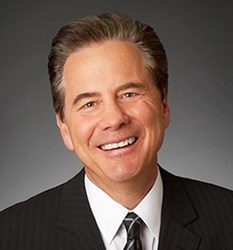 Los Angeles, CA (PRWEB) September 07, 2013
The new Bay Area Bike Share enables commuters in San Francisco and surrounding cities to easily explore the Bay by bicycle using rented bikes available 24 hours a day, this according to a new report from the Los Angeles Times. According to the article, there are now 700 bikes available at 70 stations located throughout San Francisco, Redwood City, Palo Alto, Mountain View and San Jose. Noted bicycle lawyer Jeff Nadrich recently weighed in on the issue.
According to Nadrich, "We're seeing more and more bike sharing programs pop up in major cities across America. For instance, New York now has the Citi Bike program, Chicago has Divvy, and now the Bay Area has Bay Area Bike Share. This is great news, but with more bikes on the road, it's absolutely critical for cyclists to understand their rights and responsibilities."
Nadrich further points out that many cyclists are simply unaware of what's expected of them, since ride sharing programs appeal to people who wouldn't otherwise have any interest in cycling. "For starters," says Nadrich, "California state law requires all cyclists to wear a helmet, and it's also important for all riders to know that they have all of the same rights as motorists. That means that you're entitled to share the road, change lanes, cross at traffic lights and engage in all of the behaviors and practices that motorists enjoy. But the laws also apply to you, so if you haven't done so, learn your hand signals and brush up on the DMV handbook."
According to the LA Times report, the Bay Area Bike Share charges $88 for an annual pass, $22 for a three-day pass and $9 for a daily pass, but there are other costs as well. After the first half hour, it costs $4 for 31 to 60 minutes, and $7 for each additional half hour, capped at $150 per day.
About Nadrich & Cohen: Jeffrey Nadrich is a bicycle accident attorney with Nadrich & Cohen, a California based law firm with offices in 18 locations across the state. Nadrich & Cohen handles all types of wrongful death and serious injury accident cases, and victims are encouraged to call 1-800-718-4658 for a free consultation with a Nadrich & Cohen attorney.
Source:
Los Angeles Times: California - Bay Area Kicks off New Bike-Share Program; September 2, 2013