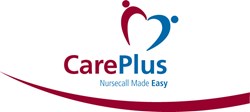 CarePlus™ Mobile Connect alerts staff to nurse call alarms through a variety of smartphone devices with secure, fully traceable and encrypted messaging.
Wilmington, DE (PRWEB) September 09, 2013
NiQ Health the leader in "message-based nurse call systems", today announced its revolutionary smartphone integrated nurse call system. CarePlus™ Mobile Connect was revealed at their 2013 Annual Partner Conference in Singapore. The attendees from across Australia, UK and Asia were the first to witness the reveal of CarePlus™ Mobile Connect. A special discount on the product was also offered to Conference attendees.
CarePlus™ Mobile Connect is an exciting product alerting staff to nurse call alarms and offering HIPAA approved secure, fully traceable, and encrypted messaging between staff through cellular and Wi-Fi networks. CarePlus™ Mobile Connect supports a variety of devices and can be integrated to security, fire alarm, wireless pendants, and bed mats. NiQ Health's Annual Conference featured the reveal of CarePlus™ Mobile Connect with a live demonstration, technical overview and sales training.
NiQ Health Founder and CEO Andrew Rothon stated, "CarePlus™ Mobile Connect has the ability to halve patient response time, this is a very exciting time for us at NiQ Health and for all of our distributors internationally". CarePlus™ Mobile Connect has been successfully installed in an aged care facility, with successful integration to security, fire alarms and wireless pendants on a Wi-Fi network. NiQ Health's Annual Conference featured discussion on the installation.
During the opening address of the conference Andrew Rothon made the claim that "DECT phones are dead". The call back and smartphone integration features of CarePlus™ Mobile Connect minimise the need for DECT phones, a popular component in US healthcare facilities. This statement coincides with Andrew Rothon's 2010 statement of "Nurse Call systems which offer no middleware capability will be dead by the end of this decade".
NiQ Health's CarePlus™ can be considered "middleware in a box" integrating paging, wireless and VOIP telephony, ward signs, large screen information boards, email, PDAs, patient entertainment terminals, duress systems and Building Management Systems (BMS). CarePlus™ provides extensive reporting and Business Intelligence software capabilities providing significant workflow productivity efficiencies and improved patient safety. More information can be found at http://www.careplus-niqhealth.com. CarePlus™ is the world's most certified nurse call system in patient safety certification and compliances.