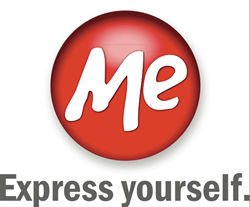 .ME Domain Sponsors Initiative to Foster Tech Community in Rural Missouri
Podgorica, Montenegro (PRWEB) September 05, 2013
The .ME Registry has announced a partnership to enhance the technological capacity of rural communities that it hopes will become a catalyst to create a movement to strengthen the global workforce.
The .ME Registry is providing free .ME domain names to participants of Parkland Meetup and Parkland Programmers, two community-based special interest groups in Farmington, Missouri, designed to create a knowledge worker community in the rural region of Missouri.
"We are all very proud to be involved with this project. The .ME team is heavily invested in online business growth and childhood tech education. We are pleased to have the opportunity to work with a group that values and promotes both of these areas," said Natasa Djukanovic, .ME marketing director.
Bruce and Tiffany Marler, program co-founders, said that while Farmington, Missouri, is an unexpected place for a tech hub with its population of less than 20,000, the culture is ripe for advancement.
"We knew that there were talented people here doing amazing work, but that their work wasn't being maximized for profitability because there was little collaboration between professionals," Bruce Marler said. "The Parkland Meetup, a social networking and professional development group, was designed to address that challenge, creating a venue to connect business owners, entrepreneurs, and workers with tech skills."
The first cohort of student programmers surpassed all enrollment expectations with more than 40 student participants. The first course is teaching programming skills to children between ages 8-12. The students are meeting on Saturday mornings and working with Scratch, a programming tool created by Massachusetts Institute of Technology.
Both programs are operating in conjunction with the Farmington Regional Community Foundation, a 501(c)3 foundation which will serve as the nonprofit partner to accept donations of money and equipment on behalf of the programs.
"This type of community-led program has the power to not only change lives of participants, but create a culture that has lasting positive effect on a region in rural America," said Doug McDermott, executive director of the Farmington Regional Community Foundation.
"The .ME Registry is proud to support this kind of enthusiastic energy in America, just as we're doing in Montenegro," Djukanovic said.
The next Parkland Meetup is scheduled for September 19, 2013. For more information on Parkland Meetup or Parkland Programmers, please visit http://parkland.me.
To learn more about the .ME Registry, developing a .ME business idea, or to find out how to register a .ME domain name, go to http://www.Domain.Me.
For registry news and other examples and articles about other uses of .ME, visit http://www.domain.me/blog.
About the .ME Registry:
.ME Registry (the d.b.a. of doMEn, d.o.o.) was chosen by the government of Montenegro to operate the new .ME domain name extension.ME Registry partners include ME-net, GoDaddy.com and Afilias Limited. Me-Net is located in Montenegro and its principals have been leaders in the ICT sector in Montenegro, including the privatization of its largest ISP. GoDaddy.com is located in the USA and is the world's largest domain name registrar and the largest paid hostname provider in the world, according to Netcraft Ltd. Afilias Limited is headquartered in Ireland and is a leading registry services provider, supporting more than 13 million domains worldwide.