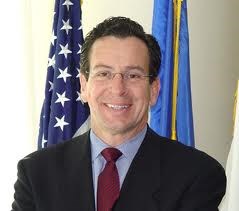 Not only does the GNEMSDC bring public and private sector leaders to this event, they bring the buyers who help me sustain and grow my business.
Bridgeport, CT (PRWEB) September 07, 2013
Connecticut Governor Dannel P. Malloy, Hartford Mayor Pedro Segarra and National Minority Supplier Development Council (NMSDC) President and CEO Joset Wright-Lacy are the three featured speakers at the Greater New England Minority Supplier Development Council (GNEMSDC) Business Expo and Conference. The Expo and Conference will take place at the Connecticut Convention Center on Tuesday, September 24 and Wednesday, September 25. The theme of the conference is "Corporate America plus Minority Business Equals Jobs and Hope."
The GNEMSDC is the regional affiliate of the National Minority Supplier Development Council and serves the supplier diversity needs of corporations in the six New England states of New Hampshire, Maine, Vermont, Massachusetts, Rhode Island and Connecticut. The GNEMSDC has 250 corporate members, including most of the Fortune 1000 companies conducting business in the region, and 450 certified minority businesses. The GNEMSDC certifies, develops, connects and advocates on behalf of minority businesses and corporations throughout the region. The GNEMSDC is a not-for-profit 501c-3 corporation. The GNEMSDC has offices in Bridgeport, CT and Boston, MA.