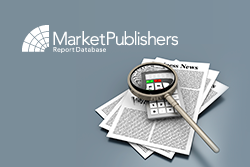 London, UK (PRWEB) September 05, 2013
Market Publishers Ltd and Thinkreal Information International Co., Ltd (ThinkrealStone) signed a partnership agreement for quality market research promotion on the Internet. MarketPublishers.com is now authorised to distribute and sell ThinkrealStone reports.
Commenting on the agreement, Tanya Levdikova, Assistant Manager at Partners Department, specified that ThinkrealStone is a China-based international provider of market information subscription and customized consulting to the stone industry. "Based on the authoritative data source channel, ThinkrealStone's expert team employs scientific methodologies to conduct accurate and neutral data processing and analysis to help clients with planning, defining and implementing their business development strategies. We are pleased to welcome ThinkrealStone as our new partner and are prepared for fruitful and long lasting cooperation between our two companies from now onward," noted Tanya Levdikova.
In-demand report by ThinkrealStone:
Stone China Monthly Insight. Entering the 21st century, driven by the rapid and sustainable growth of the national economy and the fast development of the domestic real-estate industry, China's stone market is now meeting a golden time. With steady growth in demand, the output and trade volume of domestic stone products are rapidly increasing year by year, making China one of the most important international stone markets. The monthly market analysis report offers a comprehensive guide to the latest information on China's stone market and gives adequate and effective information support of China's business strategy and marketing project planning. Key issues highlighted in the study encompass: quarries dynamic, company dynamic, price monitoring, government policy, substitutes dynamic, supply and demand dynamic, R&D dynamic along with brief treatment of news.
More details on ThinkrealStone and their reports can be found at http://marketpublishers.com/members/thinkreal/info.html.
About Us:
MarketPublishers.com is a multilingual hypermarket offering a rich collection of comprehensive studies on various markets, sectors, industries, companies, etc. We perform professional services aimed to equip our clients with high-quality research products and support critical decision-making.