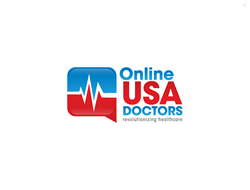 Online USA Doctors has created a comprehensive plan to help people reduce the risk of heart disease and stroke by offering people a doctor written health plan and 7 day access to their team of doctors.
Boise, ID (PRWEB) September 05, 2013
Online USA Doctors, the nationwide virtual doctor providers offers a new, innovative and cost-effective treatment for illnesses like heart disease and stroke.
Online USA Doctors created a new, innovative solution to reducing the overall incident of heart disease and stroke. Through a collaboration of doctor support, daily access to doctors with questions and the ability to contact a doctor 7 days per week, including a doctor written plan of action for reducing the likelihood of further illness and/or death, Online USA Doctors is poised for the challenge to reduce the overall incidence of heart disease and stroke within their own patient population. Dr. Shelton, medical director of Online USA Doctors states, "We accept the challenge of the Center for Disease Control's Prevention of Heart Disease and Stroke goal. Through an intensive, collaborative approach, we can change patterns before they become life threatening".
On September 3, 2013, a study was released by the Centers for Disease Control and Prevention reporting that 25% of the 800,000 deaths from heart disease and strokes can be prevented. Heart disease and strokes combined are the #1 killer of Americans each year. Online USA Doctors, the nationwide, virtual doctors provides people with a highly flexible and cost-effective health care services to consumers which make it much easier to manage potential life threatening health conditions as these.
Heart disease kills 500,000 people per year in the United States alone, while strokes kill 130,000 according to the American Heart Association. Heart disease and strokes are caused by many factors, including obesity, diabetes, smoking and lack of exercise. Often, heart attacks and strokes can be prevented by getting high cholesterol and hypertension under control. This may involve lifestyle changes, diet changes, or medication. Such conditions can be managed using routine primary care.
"Online USA Doctors can help reduce the incident of heart disease and stroke by helping those are risk or who suffer from heart disease and stroke by creating a comprehensive doctor created health plan and 7 day access to a doctor to help change behavior overall, thus, reducing risk," states Julie Wright, president of Online USA Doctors.
However, the costs of medical health insurance have skyrocketed in recent years. With the passage of the recent health care bill, nicknamed Obamacare, health care coverage will be increased greatly for those with very low incomes, but will leave millions of Americans financially ineligible for both the public health insurance program Medicaid/Medicare and the subsidies which will allow Americans to shop for medical health insurance in the new national health insurance marketplaces. In addition, a significant drop in the number of qualified health professionals, combined with an explosion in the number of people eligible for medical health insurance, will ensure that health care remains costly and difficult to access.
The virtual doctor industry as created by Online USA Doctors presents an excellent answer to these problems of health care coverage. It uses phones, websites, e-mail, webcams, and other communications technologies to care for patients who are not in the same location as the medical provider. Through video or phone consultations, virtual doctors diagnose illnesses and have the freedom to order laboratory tests, prescribe medication, or make a referral to a local physician for follow-up care when necessary.
Many virtual medicine, or telemedicine, companies provide an essential service by meeting the unique needs of today's consumer. Modern-day consumers are increasingly pressed by work, family, and financial commitments. These obligations make it difficult to commit to constant doctor's appointments and medical assessments. OnlineUSADoctors.com, one of the leaders in this industry, offers comprehensive primary health care by board-certified M.D.'s, including flexible hours, emergency services, and unlimited e-mail access to health care professionals.
These services often make a big difference in patients' ability to maintain their health and avoid emergency room visits. The flexibility of being able to schedule a consultation at the time of a patient's choosing adds significant value to the patient's bottom line. Additionally, using virtual doctors like OnlineUSADoctors.com will cut the cost of health care coverage for each consumer by a minimum of $2,000 per year. For these reasons, virtual doctors meet the needs of future heart disease and stroke victims exceptionally well.
About the Organization
OnlineUSADoctors.com is one of the only full-service telemedicine medical health insurance alternative platforms in the U.S., providing routine medical care to consumers at an affordable price. For a monthly subscription rate, consumers have access to unlimited doctor's questions, 3 doctor consults, and medical services, including the use of prescription-grade alternative medicine supplements exclusive to OnlineUSADoctors.com. Individual, couples, and family rates are available, with the opportunity to purchase corporate memberships for employees.
Contact: Julie Wright, President
Online USA Doctors
(855) 872-0012