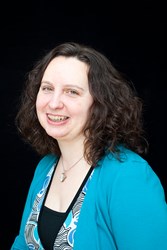 Stacey's depth of experience, leadership acumen, and track record of success are exactly what the company needs for its next major phase of growth.
(PRWEB) September 09, 2013
Full Sail Partners, a Deltek Premier Partner, is pleased to announce its recent hire of Stacey Ho, CPSM who will join the Full Sail team as a CRM Consultant. Within this role, Stacey will provide CRM consulting to Deltek Vision users. Her proven background supporting firms through CRM implementations and understanding of firm-wide marketing processes and procedures will ensure Full Sail Partners continues to provide clients with the most knowledgeable professionals the industry offers.
"I am excited to join the team and further support services marketers looking to connect and grow their firms," said Stacey Ho, CPSM. "I love seeing my peers grow with firms by working smarter and loving their jobs more because they finally have more time to truly strategize and win good work. With Full Sail Partners well-rounded team it will allow me to take my knowledge and capabilities even further."
Stacey Ho comes to Full Sail Partners with more than 15 years of experience in the A/E/C industry. Most recently, as the owner of Stacey Ho Marketing, LLC, she worked with clients as their Marketing Information Systems Strategist. In this role, Stacey was able to assist project-based firms elevate the role of the marketing team by helping them with processes and procedures to help achieve the firm-wide marketing plan. Further, she helped marketers to develop and implement internal systems and tools that can capture, store, and retrieve information useful in preparing sales proposals. Stacey has worked in various marketing positions in firms including Kennedy/Jenks Consultants, David Evans and Associates, and Century West Engineering.
Stacey Ho's appointment comes shortly after the one year anniversary of Full Sail Partners. "As the economy rebounds, Full Sail Partners looks to assist our clients in the process of efficiently expanding their businesses," said Sarah Gonnella, Vice President at Full Sail Partners. "Stacey's depth of experience, leadership acumen, and track record of success are exactly what the company needs for its next major phase of growth."
For more information, please contact Full Sail Partners' Marketing Communications Department at info(at)fullsailpartners(dot)com or visit the Full Sail Partners' website at http://www.FullSailPartners.com.
About Full Sail Partners
Full Sail Partners specializes in client-focused technology solutions for architects and engineers, energy and environmental consultants, and professional service firms across the country. Full Sail Partners offers business consulting, technology solutions, and application hosting for Deltek Vision. Partnering with more than 1000 clients nationwide, Full Sail Partners builds long-term relationships and seeks to identify the critical resources to create a faster, more efficient, and integrated business.
Full Sail Partners – Keep Your Business on Course. | For more on Full Sail Partners profile and background on the Full Sail Partners crew, visit us at http://www.FullSailPartners.com.