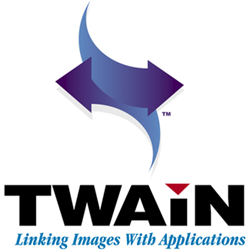 (PRWEB) September 10, 2013
Peter Brown, Group Sales & Marketing Manager added "Many of our customers, engineers, architects, graphic artists and cartographers, have asked for an easier way to integrate their Colortrac SmartLF SC large format scanner directly into standard third-party software applications via the TWAIN standard. Customers can now scan their black and white, grayscale or color originals, select paper size or scanned image resolutions without interrupting their workflow."
Existing users of Colortrac SmartLF SC scanners can receive the SmartWorks SC TWAIN software drivers free when downloading an upgrade of the SC Utilities v1.0.26 software from this location. For new owners of Colortrac SmartLF SC wide format scanners, the TWAIN driver is included as standard in the box.
SmartWorks SC TWAIN installs itself as a TWAIN plug-in module, which is automatically recognized when an application supporting TWAIN starts.
SmartWorks SC TWAIN is one of the most powerful plug-in tools available for today's popular graphic applications. This tool is useful in industry segments such as Reprographics, Graphic Arts, Desktop Publishing and bespoke software applications.
Note: Colortrac and SmartLF® are trademarks of Colortrac Ltd. All other trademarks are the property of their respective owners.
END
For further information contact:
Rob van Brakel,
Marketing Manager,
Colortrac Limited.
Tel: +44 (0)1480 464618
Email: press(at)colortrac(dot)com
Web: http://www.colortrac.com
About Colortrac ...
Founded in 1989 and based in St Ives, Cambridgeshire UK, a region of British excellence in science and technology, Colortrac Ltd is the leading innovator in professional wide format scanners and image acquisition software solutions with many new technically innovative patents created by their Research and Development departments, including the NEW SingleSensor scanning technology.
Colortrac was the first wide format scanner manufacturer to recognize the individual merits of both Charge Coupled Device (CCD), Contact Image Sensor (CIS) and will incorporate the newly introduced SingleSensor technology into some of their new SmartLF scanners. Coupled with a full range of supporting SmartWorks software, they are creating unique customer solutions to simplify scanning problems across the full spectrum of applications. These range from the demanding Graphics Arts market to practical, productive CAD, GIS, EDM and FM technical document scanning.
Colortrac Ltd Headquarters is located near Cambridge, UK and has offices in Beijing and Suzhou - P.R. China, Chantilly and Virginia – USA, Yokohama - Japan, Mexico City and Hong Kong.
Further information about Colortrac products can be found at: http://www.colortrac.com