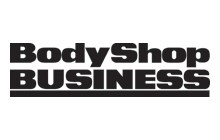 Dallas, TX (PRWEB) September 06, 2013
Automotive Service & Repair Week (ASRW) is excited to announce the full schedule for the ASRW Main Stage is now available. Located prominently on the expo floor, the ASRW Main Stage will showcase a different industry speaker every hour during show hours. ASRW will take place Thursday and Friday, Oct. 17-18, with education beginning Wednesday, Oct. 16, at the Mandalay Bay Convention Center in Las Vegas. The ASRW Main Stage is sponsored by Bodyshop Business Magazine.
A total of 12 speakers will comprise the ASRW Main Stage, with six speakers on Thursday and six speakers on Friday. The ASRW Main Stage presentations will take place each hour between 10 a.m. to 3 p.m.
"The powerful slate of speakers and topics planned for the ASRW Main Stage make it the first of its kind, and we believe this area will be a staple at the show for many years to come," stated Dan Risley, ASA executive director. "Attendees won't find these speakers in one place at any other event, and this new area is another great example of why ASRW is the place where the industry comes together."
All Main Stage presentations are available at no charge to attendees. Seating will be on a first-come, first-served basis as tickets/registration will not be required.
Main Stage Schedule:
Thursday, Oct. 16
10:00 a.m. - 11:00 a.m.
Kevin McCartney, Automotive Support Services
The New Reality of Modern Vehicle Maintenance
11:00 a.m. - 12:00 p.m.
Susanna Gotsch, CCC Information Services
Evolving Market Trends and What They Mean to Your Business
12:00 p.m. – 1:00 p.m.
Donny Seyfer, Seyfer Automotive & Pete Rudloff, Pete's Garage
Factory Scan Tools: Keys to Improved Productivity and Profits
1:00 p.m. - 2:00 p.m.
Kim Hazelbaker, Highway Loss Data Institute
Crash Testing and Crash Avoidance: Are We There Yet?
2:00 p.m. - 3:00 p.m.
Cory King, Fine, Boggs and Perkins LLC
HR Practices to Bulletproof Your Shop
3:00 p.m. - 4:00 p.m.
Scott Biggs, Assured Performance Network
OEM Certification Programs – The Next Frontier!
Friday, Oct. 17
10:00 a.m. - 11:00 a.m.
Bill Haas, Haas Performance Consultants LLC
The Future Workforce
11:00 a.m. - 12:00 p.m.
Chuck Sulkala, National Auto Body Council
A Conversation with Chuck: Giving Back, Paying Forward. Does It Really Make a Difference?
12:00 p.m. - 1:00 p.m.
Jeff Peevy, I-CAR
Training, Knowledge and Operational KPIs
1:00 p.m. - 2:00 p.m.
Mike Anderson, CollisionAdvice.com
State of the Industry
2:00 p.m. - 3:00 p.m.
Bob Redding, ASA
Most Favored Nation Clause and Collision Repair
3:00 p.m. - 4:00 p.m.
George Avery, State Farm Insurance
Industry Headwinds
About the Events
ASRW includes the International Autobody Congress & Exposition (NACE) and the Congress of Automotive Repair & Service (CARS), making it the industry's leading event for dedicated professionals to conduct business, network and engage in industry issues. The Tradeshow News Network (TSNN) has recognized ASRW 2011 and 2012 as a Top 250 U.S. trade show.
NACE – the world's collision repair event – represents the only B2B event of its kind specifically designed for collision repair industry professionals from around the globe. NACE features a comprehensive educational Conference and Exposition with hundreds of diverse exhibiting companies displaying the latest equipment, products, services and technology available to today's collision repair industry.
CARS – the premier event for automotive service professionals – features a high-quality education lineup led by industry leaders, along with an exhibitor showcase of automotive service and repair related equipment, products and services.
ASRW is produced for the Automotive Service Association (ASA) by Hanley Wood Exhibitions, a division of Hanley Wood, LLC – a premier media and information company. For additional information, contact ASRW at P.O. Box 612128, Dallas, Texas 75261-2128; call (888) 529-1641 or (972) 536-6444; or visit http://www.ASRWevents.com.
About the Sponsor
The Automotive Service Association (ASA) is the sponsor of ASRW and two of its shows, NACE and CARS. ASA is the largest international not-for-profit trade association of its kind dedicated to and governed by independent automotive service and repair professionals. ASA advances professionalism and excellence in the automotive industry through education, legislative representation and member services. For additional information about ASA or to join, go to http://www.ASAshop.org.