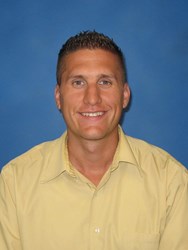 Pittsburgh, PA (PRWEB) September 07, 2013
Rob Capiola has been named the newest Account Manager at AIReS' Central Regional Office in Pittsburgh, PA.
On Mr. Capiola's appointment, AIReS' General Manager John Casuccio said, "We are excited to have Rob join the sales ranks. Rob has worked his way up through the company holding various operations roles, most recently as a Client Service Manager. This previous operations knowledge will further our consultative selling capabilities in this Midwest Region."
In 2011, Mr. Capiola joined AIReS as a Relocation Specialist, and was eventually promoted to Team Lead, and then Client Service Manager. "I actually had another job offer when I accepted the position at AIReS. What drew me to choose AIReS was the career growth potential that I saw and also the company culture that could be felt even during the interview process. It is great to be able to look back knowing that you made the right decision."
On what excites him most about his new position, Mr. Capiola said, "I look forward to getting out there and making new contacts and selling a product that I truly believe in. AIReS does an amazing job of being customer focused. We hire the right people who actually care about their relocating families and we are willing to modify whatever necessary to meet a client's needs. I think this separates us from our competition."
Mr. Capiola has already begun calling on clients in Indiana, Michigan, and Ohio.