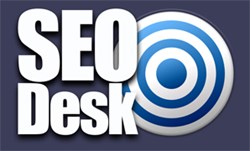 (PRWEB UK) 6 September 2013
Urbanity is pleased to announce that they have a new range of beauty cases just in time for the party season. With August making way into September, most people are coming to terms with the fact that summer is over for 2013. This is a sad time of year for many people but there are also many exciting events planned for the rest of the year. October, November and December always have a lot of parties, gala events and balls taking place, which means that people have parties to attend. This means that many people will be looking to ensure that they have the right dress and that they look well turned out, which is where the services provided by Urbanity can make all the difference.
This is the time of year when mobile beauticians are in high demand, and it is important that these professionals provide the highest quality of service to all of their customers. To ensure that a beautician is properly prepared for any job or request that may arise, they need to ensure that they have all of their makeup products with them. This can place a great strain on a beautician, but with the right style of beauty trolley, this process becomes a simple and straightforward task.
Urbanity provides an extensive range of beauty trollies, makeup cases and even nail polish cases. No matter what beauty products a beautician carries around to provide their clients with the best possible service, there is a need to arrive on time, in great style and with everything intact. This is where relying on Urbanity for a makeup trolley makes sense. The company offers an extensive range of durable yet lightweight cases which can provide support and security for every professional in the beauty industry.
Other factors that are very important for beauticians would be their image and identity. This is why the sleek and stylish finish available on all of the Urbanity makeup cases and finishes will grab the attention of customers. The beauty industry is a very stylish industry with a lot of expectations being placed on individuals working in this field. A beautician that arrives at a job with their makeup products in poor quality bags will develop a reputation for lacking in style. Urbanity ensure that every professional can turn heads for the right reason while ensuring that all of their products are being properly looked after during the journey.
About Urbanity:
Urbanity aims to provide affordable, reliable and stylish beauty trollies and cases to the beauty industry and individuals. No matter how many beauty products a girl relies on to feel at her best, the company aims to ensure that they are kept in good condition, no matter where and when they are used. From vanity cases for applying makeup on the go to full on beauty trollies, Urbanity offers everything the modern and stylish girl needs to look at their best.