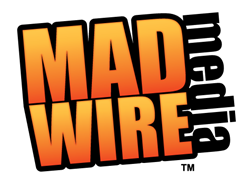 Loveland, Colorado (PRWEB) September 05, 2013
Sometimes the constantly increasing pace and complexity of technology has companies wishing they could hire a hero to spin Earth backwards on its axis and slow the speed of doing business. The demands to compete in today's high-tech marketplace are especially pressing on small- and medium-sized businesses with limited advertising and marketing dollars. With this in mind, Madwire Media has announced and launched their new innovative marketing products aimed to help small businesses compete and grow.
For most business owners and executives, technology is hardly beyond understanding. Options exist for entrepreneurs to tackle creative marketing without ever leaving the computer, but finding something that works is the real challenge. In fact the increasing accessibility of do-it-yourself marketing programs often becomes more of a hindrance than a help due to limited resources.
There are only so many hours in the day and only so many dollars in the budget, but the temptation to bootstrap marketing efforts can have disastrous results. Loveland, Colorado based creative marketing agency Madwire Media has accomplished a heroic effort in making agency-quality creative advertising and inbound marketing services affordable.
Recognizing that advertising agency work must be not only attractive but effective, Madwire Media delivers the right mix of marketing tenacity and practicality along with its advertising creative, to help businesses make the giant leap to a justifiable ROI for their marketing dollars. Madwire Media has developed several proprietary marketing programs such as UXi™ Technology, Top Placement Ads®, Natural Listing Ads™ and Retargeting Ads™.
These programs can help any size business capture a share of a marketplace which, through online media, has grown to encompass the world. While the core focus of the agency is inbound marketing, Madwire Media incorporates traditional advertising agency services such as logo design, branding, packaging design, photography and illustration.
About:
Madwire Media is a 360° inbound digital marketing and design firm in Loveland, Colorado offering innovative marketing technologies for small businesses with a global reach. Madwire was founded in 2009 and has grown exponentially since its founding. For more information about Madwire Media and its innovative marketing solutions, please visit http://www.madwiremedia.com.