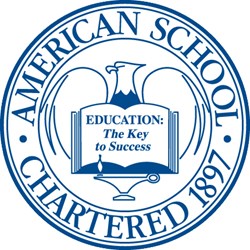 Lansing, IL (PRWEB) September 10, 2013
The American School, a leader in distance education since 1897, will exhibit at the 2013 Louisiana Counseling Association Conference this weekend in at the New Orleans Intercontinental. Counselors are invited to stop by the American School's booth on Sunday, September 15, from 1:30-5 p.m.; on Monday, September 16, from 8 a.m.-5 p.m.; and on Tuesday, September 17, from 8 a.m.-3:30 p.m. to learn more about the School's Independent Study Program.
The American School's Independent Study Program serves thousands of high schools across the country by allowing students to enroll in individual courses for credit recovery or personal enrichment purposes. Students can choose from more than 70 accredited courses, many of which are available in paper-based and online formats. By working with Independent Study Program, students can make up credits and graduate on time with their classes.
For more information about the American School, visit http://www.americanschool.org or call the School's Independent Study department at 708-418-2850.