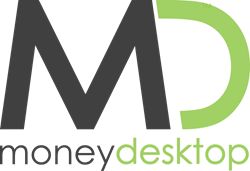 Our PFM solution engages users, simplifies finances and solidifies the bank as the primary financial institution for its customers.

-Ryan Caldwell, CEO of MoneyDesktop
Provo, Utah (PRWEB) September 05, 2013
MoneyDesktop, a provider of personal financial management (PFM), data analytics and marketing solutions, has been selected by Sheridan, Wyo.-based First Federal Savings Bank to provide the bank's customers with online and mobile PFM tools.
First Federal previously implemented PFM through a large provider, but with $200 million in assets and two branches, bank management found that the vendor and the solution were too big for their needs.
"We knew we wanted our customers to have these tools at their disposal, but working with a large company left us with a mediocre product, sub-par customer service and high costs," said Cheri Balkenbush, marketing officer with First Federal. "We found MoneyDesktop through our core provider and immediately saw the difference in the technology and the customer service we received."
With a 78 year history, the First Federal team was looking to enhance its online and mobile strategy. MoneyDesktop's PFM tools provide the bank's customers with easy-to-use account aggregation capabilities that show a snapshot of their personal finances, help develop achievable goals and better manage their financial life. The bank worked with MoneyDesktop to train its staff on effective ways to promote the new product, including leveraging the company's customized print and online marketing materials. First Federal will also be launching MoneyDesktop's data-driven analytics and marketing tools, Insight™ and Target™.
"It is so important to learn how to manage your finances. I use our PFM myself and love to easily be able to see my transactions across all accounts," said Balkenbush. "Saving, managing debt and receiving the best terms on loans are top of mind for our customers. We now offer them a best-in-class platform through which to achieve this."
"Customers are looking for a solution to more effectively manage their personal finances and First Federal Savings Bank is providing that solution by investing in PFM," Ryan Caldwell, CEO and founder of MoneyDesktop said. "First Federal Bank knows it takes more than innovative technology to retain customer relationships—it takes an engaging user experience. MoneyDesktop's solution provides the experience users are looking for, which helps increase adoption and engagement rates. Our PFM solution engages users, simplifies finances and solidifies the bank as the primary financial institution for its customers."
About MoneyDesktop
Located in the heart of Utah's Silicon Slopes, MoneyDesktop is redefining the way millions of people interact with their finances by developing award-winning personal financial management (PFM), data-driven analytics and marketing technologies. As one of the fastest-growing financial technology providers, MoneyDesktop integrates their solutions directly into online and mobile banking, core and payment providers – positioning banks and credit unions as the financial hub of their account holders. MoneyDesktop currently partners with more than 400 financial institutions and 27 online banking, core and payment network providers.