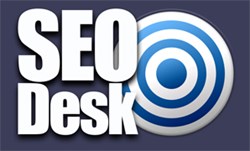 (PRWEB UK) 7 September 2013
Climatize UK, one of the leading UK's air conditioning companies, is pleased to announce that they are expanding their service across Yorkshire. The company has developed a sterling reputation in York and Leeds, and now feel equipped to expand the areas that they serve. Much of the demand for this expansion has been created by the positive word of mouth promotion created by existing clients. The company is proud to say that they have been inundated with requests to provide their range of air conditioning services across Yorkshire. The firm has now decided that the second half of 2013 is the ideal time to roll out their range of services across the region.
Climatize UK can provide businesses with a comprehensive air conditioning service that includes everything a firm could ever need. The company can offer a bespoke air conditioning service which starts from the design process. This ensures that a firm will receive a tailor made air conditioning solution, which offers a greater value for money return. Anyone looking for the most cost effective air conditioning Bradford has ever seen would be advised to consider the options provided by Climatize UK.
One of the most important services the company provides is an emergency callout service. The company has a team of trained engineers who are fully equipped to deal with any air conditioning emergency. Many firms are reliant on their air conditioning system operating properly to be able to work, which is why the emergency callout service provided by the company is in great demand.
In addition to emergency services, the company can provide a management and maintenance service for all clients. Climatize UK believes that prevention is the best solution when it comes to maintaining a working air conditioning service, and they can provide this all year round. The systems provided by the company are regarded as the best quality air conditioning Yorkshire has to offer, and the positive testimonials received from their clients indicate the strong level of support that the company has in the local area.
This is why Climatize UK believe that now is the time to expand their services across Yorkshire and the firm looks forward to engaging with businesses across the region. Whether firms are looking for a bespoke air conditioning solution or they want a reliable maintenance and emergency services provider, Climatize UK is the reliable local option.
About Climatize UK:
Climatize UK is recognised as a leading company with respect to UK air conditioning. The firm is able to provide a bespoke air conditioning system for firms of all sizes and in buildings of all ages. The company also offers an emergency service for any air conditioning systems. Climatize UK also offers a maintenance and management service for all air conditioning systems in Yorkshire. The firm is proud to serve the local community and aims to offer affordable and reliable services.