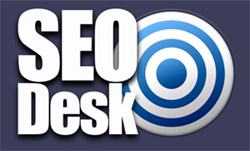 (PRWEB UK) 8 September 2013
Midland Credit is pleased to announce that they are ready and waiting to provide assistance for anyone looking to obtain car finance for the new higher educational term. With college and universities starting back after their summer break, many youngsters are experiencing their first taste of freedom and it is inevitable that many people will be looking to obtain their first car. Whether this is to help them with travelling to and from a college or university that is far from home or to make life easier at their local place of study, a car is an essential item for many students.
The unfortunate thing is that many students are unable to obtain credit to purchase a car. Having no credit history can be as damaging as having a poor credit history at times, so it is understandable why many youngsters find that they are denied access to affordable car credit. This doesn't have to be the case though, and Midland Credit can provide a range of bad credit car finance solutions for all customers. The company has over 30 years' worth of experience in providing credit for clients and have helped many people get behind the wheel when all of the other options were exhausted.
Midland Credit understands that there are many factors involved in working out who is a good credit risk or a bad credit risk. Not all of these factors are relevant for every person, which means that many applicants are unfairly punished. The company aims to offer a range of bad credit car loan options for people from all backgrounds, regardless of their age or income level.
Midland Credit also aims to make the process as simple and as painless as possible. An application can be made online or over the phone with the support of trained professionals. Regardless of how the application is made, the company aims to provide all applicants with an answer regarding their application within an hour. Midland Credit understands that applying for finance is a stressful situation, and the company aims to minimise the wait before responding to applicants.
Whether an applicant is heading off to their first term of higher education or they are at a different stage of life, Midland Credit has the experience to assist in finding a credit option that meets everyone's needs.
About Midland Credit:
Midland Credit has been providing car finance options for more than thirty years. This means that the company has weathered many ups and downs in the UK economy in this time period. This means that they are perfectly equipped to deal with finance and loan applications. Midland Credit understands how important having a car is for many people, and this is reflected in how hard they work to offer an affordable and effective finance system for their clients. All of which means that anyone looking for finance who has been refused in the past would be advised to check out what the company has to offer.