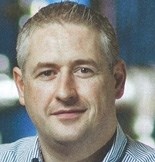 Glasgow, UK (PRWEB) September 06, 2013
The afternoon seminar on renewable heating, held at the James Watt Building South (Room 468 – 3:00- 5:00 pm), in the University of Glasgow is open to the public on Tuesday, September 10, 2013.
The seminar will focus on the most recent technological advances in renewable heating which have made possible to heat European cities by extracting heat from the freezing waters of natural rivers and seas and deliver it at 90C, with zero global warming impact.
David Pearson, Director of Innovation at Star Refrigeration will consider the contribution renewable heating could make towards the UK's total energy demand as 50% of the energy we used is consumed for heating. He will also explain how renewable industrial heat pumps could provide 20-year multimillion payoffs through the government's Renewable Heat Incentive.
He will also be discussing:

Could the Kelvin's cold waters heat the university campus?
Could this be the end of the combustion addicted heating habits established in the industrial Revolution?
Could this bring the 1850's heatpump vision of Glasgow's Lord Kelvin one step closer to reality?
The discussion will then be followed by a Q&A where attendees will have the opportunity to gain further insight from the speaker. The seminar will be reported through Star Refrigeration's website to encourage awareness of the key issues among the broader public.
Registration is managed by Star Refrigeration's Glasgow office. Interested parties should contact Star on +44 (0) 141 6387916 to book a free sit.
About David Pearson
David Pearson, BEng in Mechanical Engineering and MBA, has been involved in the refrigeration industry for over 20 years. More recently as Director of Innovation, he has been involved in expanding industrial refrigeration contractor Star Refrigeration into renewable heating, delivering 30MW of heating around Europe using natural refrigerants that do not deplete the Ozone layer and have zero global warming impact.
About Star Refrigeration
Founded in 1970, Star Refrigeration have grown to be the largest industrial refrigeration contractor in the UK. With a strong emphasis on innovation, the company have pushed the boundaries of accepted knowledge in cooling and heating engineering through the research and development of environmentally friendly solutions.
On an international scale, Star Refrigeration have been responsible for numerous advances in refrigeration technology through the delivery of high efficiency systems, automatic oil systems, the pioneering use of natural working fluids and the early adoption of core component advances. The company have over 100, patents including the most commonly used refrigerants in the world today.
About The University of Glasgow
Founded in 1451, the University of Glasgow is the fourth oldest university in the English-speaking world. Today, the University of Glasgow are a broad-based, research intensive institution with a global reach and operates with the following fundamental aims:
to provide education through the development of learning in a research environment
to undertake fundamental, strategic and applied research
to make a major contribution to local, regional, national and international communities through widening access and through working in partnership to support economic regeneration
to sustain and add value to Scottish culture, to the natural environment and to the national economy