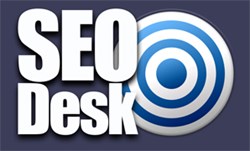 (PRWEB UK) 9 September 2013
Hallstone is pleased to announce that they have plenty of stock to ensure that autumn gardeners can get their hands on what they need this season. For many people, the passing of summer into autumn means that it is time to put away the gardening equipment and rest until next year. This is not the case for every gardener and with the right products and good weather conditions; it is possible to work on a garden all year round. Hallstone recognises this, and they are pleased to say that they have an extensive range of products available that will help gardeners that prefer to work at this time of year.
The company is committed to providing environmentally friendly products for an affordable price. Hallstone is also committed to providing effective products that can help to make a positive impact in any garden around the country. The company is a key supporter of gardeners across the UK, and this is why they provide free delivery to over 85% of the UK population. When it comes to finding the right gardening products for the autumn and winter months, Hallstone deliver strongly in every sense of the word.
One of the most important products for a gardener at this time of year is topsoil. Topsoil is regarded as being a rich and organic product that boosts the condition of the soil and gives plants and flowers a helping hand when it comes to growth and development. During the colder months, plants in the garden need all the assistance they can get which makes topsoil a sensible addition.
The company provides a range of cheap topsoil products which should ensure that every gardener can boost their garden without breaking the bank.
An increasing number of gardeners are also looking to introduce turf to their garden. This can provide a fast and stylish way to improve the look of a garden. Whether a gardener has not had the success they were aiming for in the earlier part of the year, or they want a garden that they are proud of immediately, turf can provide an immediate solution to a number of gardening problems.
When it comes to effective and cheap turf, Hallstone provides a number of different options.
This time of year may see some people hang up their gardening equipment, but there are many people just getting serious about their gardening. Hallstone is keen to provide support to every gardener that aims to keep busy in the next few months.
About Hallstone:
Hallstone has a great reputation for providing affordable and environmentally friendly gardening products and solutions. The company believes that organic gardening solutions provide the best results and are keen to offer clients as wide a range of products and services as possible. Hallstone also believes in offering an affordable gardening service. This can be seen in the fact that the company offers free delivery to over 85% of the United Kingdom.