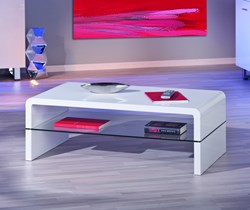 (PRWEB UK) 6 September 2013
FurnitureInFashion, established in 2008, is providing quality and durability to its esteemed customers through strict quality control and innovative designs. Their product range is extensive, comprehensive and they cater for every kind of furnishing needs a client might have. Their manufactured furniture pieces are gracing many halls, houses and professional work places like offices, spas and hotels.
They take pride in making best quality German-manufactured furniture. They ship their products directly from their warehouse to the clients world over. FurnitureInFashion is renowned to provide a wide selection of table designs for the customers. Their manufactured furniture designs are easily available in many colour combinations and in various styles suitable for any home or office or even public place. Their dedication in maintaining the quality and their focus on making the items extremely comfortable for every day usage make their products a definite hit with the customers.
Flowers Same Day bought a beautiful Momo White Coffee Table with glass shelf from FurnitureInFashion product range. It is a modern and sophisticated design with high-gloss and tempered safety glass. The edges are round to give a smooth and flowing look, ideal for kid's friendly environment. Its tough MDF/ honey comb board and symmetrical design make it unique and provide guarantee that the best materials are used for manufacturing this furniture item. The table supports serve as additional storage space compartment for magazines integrated within the frame to provide more usability and practicality for the user. The dimensions (110 cm x 60 cm x 40 cm) are ideal for smaller as well as larger room.
The spokesperson of Flowers Same Day said, "We were looking for a table suitable for our office requirement and wanted something chic and trendy. Furniture around the work area is very important and we wanted to create an ambiance where our customers could feel comfortable and welcomed. It is most important for us to display the blooms properly, we had a corner left after displaying racks and we decorated it with this beautiful coffee table. This table will help us to create the look and we appreciate the prompt delivery mechanism of FurnitureInFashion. We greatly appreciate this company for their professionalism and we will certainly pay a visit to this company again for further business."
The CEO and Managing Director of FurnitureInFashion said, "FurnitureInFashion is committed to provide best furniture items and we try our best to maintain the quality and manufacture the items through strict quality checks. We want the satisfaction of the customer and that is the first preference for us. We always try to make sure that the process runs smoothly and in a very timely manner from ordering the furniture items to delivering it to the door step of our customers. It has been a pleasure working with Flower Same Day and we expect to become the regular supplier of furniture for the company."
To have a look at quality affordable furniture online and to place a pre-stock order, please visit the company website today at http://www.furnitureinfashion.net. The range of home and office furniture on the website is huge, delivery is fast, savings are massive and quality is guaranteed.
About FurnitureInFashion
FurnitureInFashion is a UK-based online retail business. It supplies furniture from its German-based warehouse and has a showroom in Bolton, UK. The company provides everything from umbrella stands, wall art and room dividers to bedroom suites, bar stools and computer tables. FurnitureInFashion offers free delivery within the UK and is rightly proud of its excellent customer service. For further information and details about sales, please visit http://www.furnitureinfashion.net.