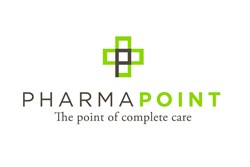 Birmingham, Ala. (PRWEB) September 06, 2013
PharmaPoint is proud to announce that Huntington Internal Medicine Group (HIMG) is the newest clinic to open a point-of-care pharmacy. Located in Huntington, West Virginia, and housing more than 55 multi-specialty physicians, HIMG (http://www.himgwv.com) has been taking care of patients for over 40 years.
"HIMG has a rich history, filled with tragedy, growth and success," says Dr. Dev Rellan, President of HIMG. "We were ahead of the curve by making the strategic decision to consolidate facilities to provide the highest quality health care to our patients. The addition of a first-class pharmacy to the mix of primary and specialty care services already provided allows us to complete the patient care process."
What began as a four-physician partnership in 1969, is now a 150,000 square-foot "medical mall" designed with the patient in mind. The facility has no elevators, stairwells or parking garages. All services are located on one level – including specialty clinics, physical therapy, prosthetics, OB/GYN, pediatrics and a community education center.
"The entire HIMG team works diligently to promote a 'group practice concept'," said Mark Morgan, Chief Financial Officer for HIMG. "Collaboration between onsite pharmacists and our physicians will be a natural process as we incorporate this important step in patient care to our suite of services. The patient has always been, and will continue to be our main priority when making decisions about the future of healthcare services."
HIMG also houses its own diagnostic laboratory, along with imaging, chemotherapy, heart & vascular, optical, hearing and endoscopy surgery centers.
"HIMG is known for administering quality healthcare to the residents in and around Huntington," said Mike Plaia, CEO for PharmaPoint. "We are excited to partner with their team of providers to deliver pharmacy services and complete the care continuum for their loyal patient base."
About PharmaPoint
PharmaPoint is an innovative pharmacy management company, providing best-of-class solutions for hospitals, health systems and physician groups. PharmaPoint is focused on completing the care continuum, thereby improving patient health and satisfaction, reducing healthcare costs and providing a source of ancillary income. Recognized as one of the most innovative, inspiring and fastest growing private companies for 2013 by Inc. Magazine, PharmaPoint is currently managing pharmacies across the United States. PharmaPoint is headquartered in Birmingham, Alabama. For more information about our company, you can visit http://www.pharmapointrx.com.
####