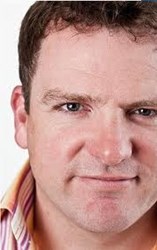 We are delighted to offer the opportunity to talented independent developers to include their games in radicalRealms.
Bristol, UK (PRWEB UK) 6 September 2013
3radical, the company behind radicalRealms, has today launched a programme inviting independent developers to submit mobile games for consideration as part of radicalRealms.
radicalRealms is the first app of its kind - combining mobile games with prizes, great retail offers and social sharing. It offers a true value exchange for consumers and retailers alike.
Consumers can play fun games for free and receive exclusive retail offers in the game. Taking up retailer offers not only rewards them with discounts and exciting offers, but also with Gems in radicalRealms which help players buy more time and lives in order to top the leaderboard and win great prizes.
This new and innovative app allows retailers to engage with their shoppers in ways that extend the conversation beyond the store in the form of virtual rewards alongside real world offers.
radicalRealms was launched at the 'Radical Weekend' in Singapore from 12 – 14 July, which saw 12,000 games played from a standing start. Singapore was chosen as the first country in Asia to launch radicalRealms, and 3radical plans to extend distribution across the continent in the future.
"There are thousands of great developers out there building really compelling games," said Mike Talbot, President and Founder of 3radical. "At 3radical, we have invested heavily in a powerful platform which is an entirely new way for games to be delivered to consumers and for developers to be rewarded for their work by Brands. We are delighted to offer the opportunity to talented independent developers to include their games in radicalRealms."
There are currently almost 20 participating retailers including EpiCentre, Forever 21 and Billabong with global mall operator Lend Lease partnering with 3radical for the launch that was held at a flagship mall, 313@Somerset, in Singapore.
radicalRealms already includes 9 games, appealing to a broad range of consumers. 3radical is now offering the opportunity for independent developers to submit games for consideration to be part of radicalRealms – providing a new channel for talented developers to have the chance to get their games discovered.
END
About radicalRealms
The brainchild of 3radical, radicalRealms combines mobile gaming with offers, social media and location based services, ensuring a clear and engaging channel of communication between brands and consumers. In addition to all kinds of games with prizes for different audiences, radicalRealms offers other compelling reasons for consumers to engage – including the promise of great deals and the ability to demonstrate status and success through things like virtual gifts and exclusive home screens. radicalRealms helps brands improve profitability by extending their relationship with customers beyond the physical outlet and engaging them in a measurable way.