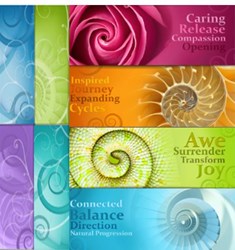 Get Online...It's Time
Philadelphia, PA (PRWEB) September 10, 2013
Start up and small hospices have to meet the same requirements that established and larger hospices do. The challenge is in managing all of the moving parts required of a start-up. The one moving part that Diversified Hospice Care, Inc., in Novi, Michigan did not have to worry about was their hospice volunteer training program.
They researched their options and chose to work with Teaching Transitions' a new video-based, online hospice volunteer training program based in Philadelphia. "That's the beauty of our program," says Patty Burgess, the company's founder and trainer. "What we offer can be adjusted based on the needs and size of a hospice, and is available anytime and anywhere there is an internet connection."
Hospices can implement Teaching Transitions' program in many ways. Diversified Hospice Care, Inc. uses it as a turn-key program, because everything needed to comply with Medicare Conditions of Participation (CoPs) is included. A larger hospice with in-house trainers might use the hospice volunteer training program online as an adjunct to their live training classes. This now makes training available to volunteers whose schedules don't match with their own live classes. Hospices no longer have the risk of losing volunteers to a competitors' more favorable training schedule. Either way, it works, remarked Burgess.
Jeff Eisley, an owner of Diversified Hospice Care, Inc. says he wanted a program that had everything. "It was an easy choice after we evaluated the online hospice volunteer training programs that existed," stated Eisley. "We saw that Teaching Transitions' program had video-based content that was professional, engaging, and the program was easy to use. The administrative tools help us better track, support and document our volunteer program--plus, it was the best value for the investment."
"We are very excited about how this program differentiates us in the hospice volunteer training marketplace. It serves as a valuable recruiting tool, teaching portal, administrative asset, but most of all, it's an opportunity to have well-trained, certified and prepared volunteers for our patients and families," stated Eisely. "In fact," he continued, "we selfishly hope that Teaching Transitions doesn't sell it in Michigan-- we want to be the only hospice that has it!"
Hospice volunteer training programs have been slow to embrace online training. There are varying reasons for this; from lack of interest and resources, to fear.
In recognizing the financial and administrative challenges of managing a hospice, it's is only a matter of time until hospices' realize that every repetitive task such as training, reaches into the bottom line and steals dollars, time, energy and productivity from the organization and staff. "Volunteer Coordinators tell us that they wish they had more time to mentor and support volunteers. It is impossible without an automated solution," shared Burgess.
"Technology is a line item in every budget these days, yet very few, if any dollars are allocated to the hospice volunteer budget. It is time that changed and we are hoping to motivate that change with unparalleled training options, ease of compliance and cost savings," Burgess remarked.
More information and a free preview can be found by visiting the Teaching Transitions website, or by calling 215-428-6677.
About Teaching Transitions:
Teaching Transitions is a nationwide, video-based, online hospice volunteer and palliative caregiver training company specializing in helping hospices attract and train volunteers. This is accomplished by offering engaging and inspired content, the latest in online training tools and technology, and back-end administrative support for tracking and documentation. Teaching Transitions' multi-media approach allows hospices to reach into their community to have massive impact, attract new demographics, all while making it easy and affordable to "get-online".