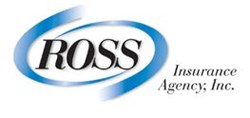 Holyoke, MA (PRWEB) September 06, 2013
As advocates for wellness, which can improve residents' overall health and therefore keep health care costs down, Ross Insurance Agency, is encouraging individuals and families in Massachusetts to reduce their stress levels by implementing some of the following behaviors:

Get out and exercise to improve both mental and physical well being
Meet up with a close family member or good friend once per week, just for a chat
Find a hobby that allows for interacting with new people or taking one's mind off daily stresses
Consider taking mini weekend vacations, either with friends or with family
Find a cause and become a volunteer to get out and meet more people, while contributing to something worthy and meaningful to the community
"Unplug" on the weekends by turning off work cell phones and computers
Stress can be a major factor to tackle when improving one's quality of life and overall health. An online survey of 2,020 U.S. adults 18 and older that was conducted in August of 2012 by Harris Interactive for the American Psychological Association indicated that:

35% of Americans stated that their stress levels increased over the past year
20% of Americans reported extreme stress
On a 10-point scale, 10 being the highest levels of stress, the 2012 average is 4.9
On a 10-point scale, 10 being the highest levels of stress, the 2012 average for Millennials is 5.4
The top three stresses were cited as money (69%), work (65%), and the economy (61%)
This shows just how pervasive stress is in the U.S. and Ross Insurance Agency hopes residents are aware of the toll stress can take and the best ways to prevent stress from causing health problems. As a provider of life and health insurance solutions to Massachusetts residents, the independent agency would also like to offer its services in finding reliable health and life insurance policies that will protect the residents and their families should stress related health problems occur.
For more information don't hesitate to call the agency at 888-707-9530 or visit RossInsurance.com.
About Ross Insurance Agency:
Proudly located in Holyoke Massachusetts, Ross Insurance Agency is dedicated to serving the insurance needs of local individuals, families and businesses. Since 1925, Ross has been committed to fostering a positive reputation for their agency; striving to emerge as a leading coverage provider, above all other Massachusetts insurance companies. Ross specializes in providing superior Auto, Home, Business, Group and Massachusetts life insurance to residents across the state; in addition to various specialty insurance solutions.