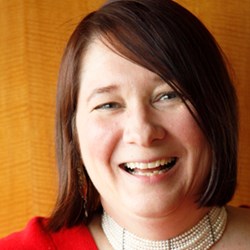 Blairstown, NJ (PRWEB) September 09, 2013
Brand4Market president Wendy Flanagan joins a panel of media communications experts on Tuesday, September 17th, 2013 for a discussion "How to Promote Yourself". Flanagan is joined by voice talents, Tom Dheere and Liz de Nesnera, NJ Chapter President of Media Communications Association – International (MCA-INJ). The session will be moderated by Paul Payton, voice talent.
This diverse group of communicators will discuss: defining personal brand attributes, making a memorable impression, the power and shortcomings of various communication channels, budget expectations, identifying target audience, laser-focused sales messages, as well as networking in person and online.
Says de Nesnera, "Attendees will learn about new tools and gain actionable insights that can be used immediately to energize self-promotion efforts."
The event will be an active discussion where attendees are encouraged to participate, sharing experience and ideas for what works and what doesn't work, and the effects of changing media in "How to Promote Yourself". The topic is perfect for CEOs of small companies, job seekers and entrepreneurs.
Join MCA-INJ on Tuesday, September 17th, 2013 at the Recreation Center (2nd floor in the Rutherford Room) on the campus of Fairleigh Dickinson University, 285 Madison Avenue, Madison NJ 07940. Food & refreshments will be served with networking beginning at 7:00 pm and the panel discussion starting at 7:45 pm. To register, email Dave Etra at creativedirt(at)optonline(dot)net. Members of any MCA-I chapter can attend for free; Non-members $10, and Students are welcome for only $5 with Student ID.
About Media Communications Association - International
MCA-I (Media Communications Association International), formerly ITVA, is the organization for moving image professionals. Members represent all aspects of visual and audio media communications for clients requiring digital or linear program creation for business, information or entertainment. For more information, visit http://www.mca-inj.org.
About Brand4Market
Brand4Market President Wendy Flanagan provides executive-level marketing consulting for clients. Services include marketing positioning, competitive analysis, branding, copywriting, graphic design, direct mail, Website design, blogging, email marketing, and Social Media Marketing. Flanagan has received many design and marketing awards, has been named one of NJ Biz's 50 Best Women in Business, and has been inducted into the Advertising Hall of Fame of NJ. Flanagan serves on the Board of Directors of the Marketing Executives Networking Group (MENG). For more information, visit http://brand4market.com.