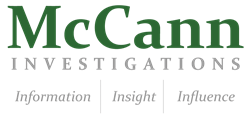 In today's technological world, it is extremely important to be able to extract key evidence from mobile devices.
Dallas, TX (PRWEB) September 13, 2013
McCann Investigations, a digital security and private investigations firm that operates out of the Dallas, TX area, recently announced the availability of its range of mobile device forensic analysis services.
With the rise of mobile device use across the nation, mobile device forensics has become an increasingly important field in law and digital security. McCann's Dallas-based investigators are highly skilled in analyzing smart phones, tablets, GPS devices and more to find important evidence.
"In today's technological world, it is extremely important to be able to extract key evidence from mobile devices," said Daniel Weiss, Managing Partner at McCann Investigations. "In many cases, we are able to swing the case irreversibly in one direction based on the evidence we uncover in various forms of mobile media."
There are numerous different methods used to extract the necessary evidence found in these devices. The most common sources of evidence include text messages, calendar appointments, notes taken on the device, photos/videos, web browsing history, social messaging apps and more.
Because there is no single method to remove all information and evidence from a device at once, the experience and skill of the Dallas mobile device analysts from McCann becomes even more important. All analysts have gone through extensive training to ensure they know all of the processes for discovering and extracting evidence from devices of all kinds.
"Give our analysts some time with the mobile device in question, and they are sure to uncover any evidence that exists within it," said Weiss. "Our investigators are truly dedicated to providing efficient, high-quality service in the realm of mobile media analysis."
For more information about the services provided by McCann Investigations in the Dallas area, visit the company's website at http://www.mccanninvestigations.com and follow the company on Twitter at @mccangi.
About McCann Investigations
McCann Investigations is a Texas-based private investigations practice focused on comprehensive investigations incorporating digital forensics, surveillance, undercover work and background checks for clients in various case types. Service areas include intellectual property theft, non-compete enforcement, fraud, embezzlement and family law. McCann Investigators are experts in the latest computer forensics tools and are licensed with the state of Texas. McCann examiners have provided expert testimony and reporting in hundreds of cases across the state.