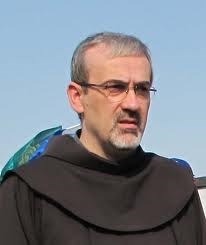 When men use violence, everyone is wrong.
(PRWEB) September 05, 2013
Fr. Peter Vasko, President of the Franciscan Foundation for the Holy Land (FFHL), is calling on "Christians everywhere" to join Pope Francis this Saturday, September 7th in a day of prayer and fasting for peace in the Middle East, "and particularly for an end to the war in Syria."
Quoting the Pope, Vasko decried the use of chemical weapons in Syria, and pointed out that continued hostilities would only escalate the exodus of Christians from the Holy Land and hardship for the entire Middle East.
"A climate of fear has developed in the area as the death toll mounts in Syria," he said, adding that the Custos of the Holy Land recognizes that war only begets more war. "When men use violence, everyone is wrong," he said, quoting Holy Land Custos Fr. Pierbattista Pizzaballa.(fmc-terra-santa) "And since we are all members of the Body of Christ, we cannot separate their suffering from our suffering, or their hope from our hope."
Vasko said that church leaders from the entire Middle East will join the Holy Father in prayer and fasting from 7:00 pm to midnight Saturday in St. Peter's Square, praying for a peaceful solution to the hostilities in Syria.
"Thousands have died and thousands more have been forced to leave their homes," Vasko said, "and it will only get worse if attacks increase. And this will impact the entire Middle East."
Vasko added his own plea for prayer and for humanitarian aid for victims of the violence.