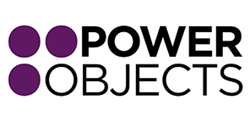 By creating a dedicated role around the customer relationship, we know that our customers will get even more out of our award-winning business processes.
Minneapolis, MN (PRWEB) September 06, 2013
PowerObjects—a professional services firm 100% focused on Microsoft Dynamics CRM—has brought on new hire Sarah Edlund to lead a whole new approach to customer relationships and the way the organization does business. As PowerObjects Relationship Manager, Edlund will foster positive customer relationships and develop a network of contacts with innovative and successful Microsoft Dynamics CRM implementations.
"This is a new role within our organization," said Jeff Wedren, Director of Marketing at PowerObjects. "PowerObjects has made a very conscious decision to elevate our overall relationship with our clients. By creating a dedicated role around the customer relationship, we know that our customers will get even more out of our award-winning business processes. Sarah is a great fit for this role—she's outgoing, enthusiastic, and a great communicator."
Edlund is not new to facilitating communication and developing relationships in the tech industry. Her experience includes initiating and managing communications with community partners at Epicor, which she managed as a daily basis. Those skills will translate to her new role at PowerObjects, where she will be interfacing directly with customers and helping them share their stories of success.
Edlund will head up the company's customer reference program, PowerPlus. This program is designed to help customers promote their brands, build industry networks, create strategic relationships with Microsoft, and share their success with Microsoft Dynamics CRM.
"The PowerPlus program is a customer-centered program that strives to continuously grow relationships while promoting our long-term commitment to our customers," said Edlund. "It's about creating a positive customer ecosystem to help us toward our goal of creating raving fans."
"This isn't just something we've tacked on as an afterthought," continued Edlund. "We're integrating this new program into our sales and delivery process so we can engage the customer at every stage. The goal is to present customers with opportunities to share their experiences, and see what other customers have accomplished as well. We want to develop stories of our customers to share with the marketplace, and to show others what can be done with Microsoft Dynamics CRM."
About PowerObjects
Over the last 5 years, the team at PowerObjects has worked hard to become the recognized leader in delivering Microsoft Dynamics CRM solutions through unparalleled offerings of service, support, education and add-ons. As winner of the Microsoft Dynamics CRM Worldwide Partner of the Year award for 2012 and 2013, PowerObjects has built an unmatched team of CRM superheroes that help businesses and organizations of all types increase productivity, streamline business processes and build better relationships. PowerObjects is headquartered in Minneapolis, Minnesota, with offices in Chicago, Cincinnati, Dallas, New York, Omaha, Philadelphia and Seattle. For more information on PowerObjects, visit http://www.powerobjects.com or call 612-339-3355.