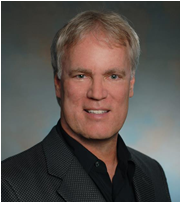 St. Louis, MO (PRWEB) September 09, 2013
Jeff Smith wins the coveted "Merchant Spotlight Award" from 1AutomationWiz.com beating out other competitors after demonstrating excellence in ecommerce while using the 1AutomationWiz.com shopping cart software system.
The "Merchant Spotlight Award is awarded to 1AutomationWiz.com merchants who have who have done an outstanding job in one or more of the following areas:

Superior integration of 1AutomationWiz in to an ecommerce web site
Grown their online business to six figures in an amazingly short time.
"I'm so pleased that Jeff won this award," says Don Schnure, president of 1AutomationWiz.com. "He is the perfect example of someone becoming successful using our system to build multiple six figure information marketing businesses," continues Schnure.
Jeff Smith's Atlanta George based company earned its Merchant Spotlight Award because of the way he uses the 1AutomationWiz.com platform to grow his information publishing business so quickly.
"I've got multiple businesses. I've run software companies and I don't know how to program and I don't really care to learn how to do that. So that's why I chose 1AutomationWiz. It's an automated system with all of the main features I needed to run my info publishing businesses.")
The 1AutomationWiz Merchant Spotlight is the highest honor and an important affirmation to consumers that merchants winning this award, show integrity, a passion for what they do and are committed to ecommerce excellence and service.
All organizations using the 1AutomationWiz.com information marketing system are eligible to submit nominations – public and private, for-profit and non-profit, large and small.
About Jeff Smith:
Jeff Smith provides consulting, training, and coaching services to corporations who need help evaluating, analyzing and executing a plan to build their market share and protect their reputation and presence online and in social media.
His specialty is the generation of new customer leads and the promotion and growth of his clients businesses.
Jeff's companies also publish best-selling books, marketing information and training products for the online and offline marketing industries.
His published works include: The Medical Marketing Mastery System, Strategic Marketing Mastery System and the Niche Marketing Machine.
Jeff has also co-authored and published several best-selling books books Amazon.com
You can see Jeff's products at:
medicalmarketingmasterysystem.com
lmsmax.com
myrepmgr.com
Contact Jeff Smith at:
http://www.linkedin.com/in/jeffreylsmith
About 1AutomationWiz.com:
Recognized for over 12 years as the original "all-in-one" information publishing solution for entrepreneurs, 1AutomationWiz is designed for online merchants just starting out, or growing their online information marketing.
For more information visit: http://www.1AutomationWiz.com