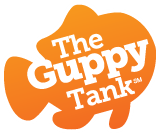 Denver, CO (PRWEB) September 05, 2013
Time is running out to apply for The Guppy Tank, an event based capital provider offering up to $500,000 to as many as 10 innovative Colorado businesses. On September 12, a panel of angel investors will evaluate a slate of entrepreneurs seeking either loans or equity investments for their budding businesses. To participate in this unique funding event - a kinder, gentler, non-televised version of the ABC television show "The Shark Tank" – interested business owners must submit an online application by September 8, 2013.
"We've already received an amazing response from Denver-area business owners and we're excited about providing local entrepreneurs with the capital infusion they need to take their ventures to the next level," said The Guppy Tank Founder Darrin Ginsberg. Ginsberg, who has held funding events in Newport Beach and Santa Monica, California, chose Denver because of the talented crop of entrepreneurs he has encountered in the area. Through his company, Super G Funding, LLC, Ginsberg has equity investments in two fast-growing Denver-area companies: Zen Planner, a provider of management software for fitness businesses, which was recently named to the 2013 Class of Colorado Companies to Watch by CapitalValue Advisors; and SupportLocal, a personal network between local friends to share recommendations and build community support. The company is a finalist for The City and County of Denver's JumpStart Biz Plan Awards, which honors the best and brightest ideas in small business.
Business owners seeking funds through The Guppy Tank must operate a for-profit organization that has been engaged in their current business activity for at least one year and must be producing revenue. At the end of the application period, the Guppy investors will review the applications and select potential candidates to appear before the Guppy panel. Finalists will present their pitches on September 12 at Galvanize, a co-working space for local entrepreneurs in Denver.
To qualify for funds, local entrepreneurs will need to effectively identify the challenges they face, explain what makes their businesses unique, how they would utilize the funds, and how their team is poised for success.
The Guppy Tank will attempt to fund at least two, and up to 10 businesses at this event, providing investments of $25,000 to $500,000 per business. Investments are negotiated shortly after the candidates make their presentation at the event. In addition to the funding, each of the recipients will be given the opportunity to work with the Guppy investors to gain insight on how they might best grow their businesses.
For more information or to apply for The Guppy Tank, visit http://www.theguppytank.com.