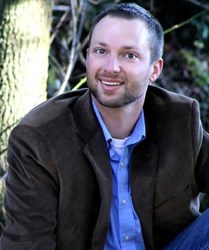 The greatest sales tool one can have is the ability to listen.
Suwanee, GA (PRWEB) September 10, 2013
Brent Plunkett possesses extensive experience in the retail/wholesale and B2B sales industry. As the newly hired VP of Sales, his main responsibilities will be to oversee sales and market acquisitions for simpleFLOORS, Inc.
With combined product and sales training experience, Plunkett intends to strengthen simpleFLOORS' sales force by implementing more powerful consumer-outreach techniques. His primary objective is to build quality relationships with simpleFLOORS' customers, which he plans to achieve by developing promotional programs and thorough sales and product training sessions.
"The greatest sales tool one can have is the ability to listen," says Plunkett, "If we can show our employees the importance of effective communication, then we'll provide a win-win situation for simpleFLOORS' customers and corporate management."
Plunkett obtained his B.B.A in Marketing Systems from Dalton State University. He is a native of Calhoun, GA.
simpleFLOORS Inc. is an Atlanta-based factory-direct online retailer with 15 showrooms in California, Oregon, Washington, Georgia and Florida, offering premium-grade design-conscious wood flooring at guaranteed low prices. Guided by fresh insights from the interior design community, including new color trends, depth-enhancing hand-sculpting techniques and distinctive grain treatments, simpleFLOORS contract-manufactures, imports, sells and ships direct to residences, business addresses and construction sites for pick-up anywhere in the U.S. and Canada.
From engineered exotic species to laminates, bamboo and cork products, simpleFLOORS respects the environment and carries a wide range of sustainable, renewable, durable and long-lasting wood flooring options.
Contact simpleFLOORS at 800-220-7112 or visit the simpleFLOORS website at http://www.simplefloors.com