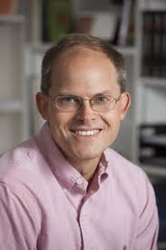 Being able to learn from these top B-School professors and get practical insights from corporate CEOs makes this a really unique program that can help my business grow.
Bridgeport, CT (PRWEB) September 10, 2013
The Greater New England Minority Supplier Development Council (GNEMSDC) is hosting five full-day training sessions that feature the talents of professors from Harvard, Yale and Tuck, as well as best-selling business author, Jeffrey Fox, in the inaugural Advanced Leadership Program. The program will take place every Friday starting on October 4 running through November 8 at the GNEMSDC Bridgeport offices at 333 State Street. In addition to Professors Olav Sorenson (Yale), Len Greenhalgh (Tuck) and Steven Rogers (Harvard), the program will have five corporate CEOs from Cartus, Yankee Gas, Bridgeport Hospital, CT Lottery and CLH Holdings as luncheon speakers over the length of the program. The program is designed for fast-growing minority and women owned businesses in the region who want to benefit from the high level information taught in the nation's best business schools.
The GNEMSDC is the regional affiliate of the National Minority Supplier Development Council and serves the supplier diversity needs of corporations in the six New England states of New Hampshire, Maine, Vermont, Massachusetts, Rhode Island and Connecticut. The GNEMSDC has 250 corporate members, including most of the Fortune 1000 companies conducting business in the region, and 450 certified minority businesses. The GNEMSDC certifies, develops, connects and advocates on behalf of minority businesses and corporations throughout the region. The GNEMSDC is a not-for-profit 501c-3 corporation. The GNEMSDC has offices in Bridgeport, CT and Boston, MA.