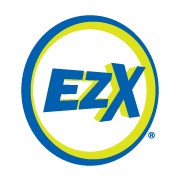 Getting your strategy live quickly and trading fast is what EZX SDP is all about!
New York, NY (PRWEB) September 06, 2013
EZX Inc., a leading provider of trading infrastructure for hedge funds, broker/dealers and proprietary trading firms announces the release of the EZX Strategy Development Platform (SDP) , a custom trading strategy development platform for proprietary trading firms looking for help with building and running their own trading strategies.
With the release of EZX SDP, traders and analysts wanting to develop new strategies, or update existing ones can do so easily and effectively.
Most of the "build your own strategy" products on the market are good for vetting initial ideas, but fall well short of producing high performance and scalable strategies. This often leaves the trader stranded. They become locked into a rigid platform that does not scale and lacks the support structure and operational expertise to run strategies across multiple asset classes and markets. The "do it yourself" approach is time consuming, expensive, and requires traders to deal with all the infrastructure and implementation issues instead of focusing their energy on the strategy.
SDP is a hybrid, best of both worlds approach that allows analysts and traders to work directly with EZX's world class software engineers to design, build and operate high performance, scalable, and profitable strategies. EZX has over 10 years experience building high performance strategies across equities, options, futures, and FX. The EZX Strategy Development Platform is a proven set of off the shelf software components that enables EZX engineers to quickly code and deploy trading strategies into the market. The result is that you can get any strategy into production quickly and easily and it is customizable and tunable. Best of all, you maintain all rights to your intellectual property. EZX has an excellent reputation for adhering to the strictest customer confidentiality practices.
The EZX SDP consists of a Logic Engine with built-in risk management, a Market Data Server, a Command and Control GUI, and our iServer FIX infrastructure with a normalized API Risk Management Gateway. The SDP components can be deployed and co-located at NY4, or at a customer's facility. EZX will provide support, maintenance and daily operations delivered as a fully managed service.
EZX CEO, John Petschauer said "During the last year we have had so many requests from prospective and existing clients to provide custom strategy development that it made perfect sense to productize our internal tools and make them available to clients. Using our SDP lowers the costs and dramatically improves the time to market for these clients."
With ever changing industry demands and the constant shifting of what a strategy needs to do, EZX's SDP was designed to not only meet traders current strategy requirements but to also provide the flexibility to change as often as needed.
"Getting your strategy live quickly and trading fast is what EZX SDP is all about!" commented EZX's Managing Director and Head of Sales, Greg Nadan.
In today's markets you need an edge, and EZX provides its clients with a distinct advantage.