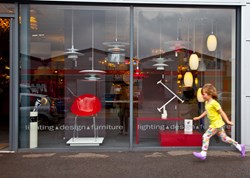 Westpoint, Exeter (PRWEB) September 25, 2013
While Amos Lighting has become a staple in the specialty lighting and design arena, the company is now showcasing brilliant, contemporary home furnishings from some of the top designers.
Amos now offers furnishings from Italy's Porada and Cattelan Italia catalogs alongside bespoke British-made sofas exclusive to Amos. Combined with the classic and contemporary lighting already in the Amos suite of products, these furnishings help deliver a well-considered and niche interior product collection.