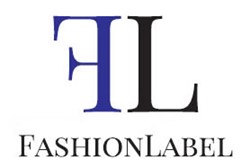 "This beautiful scarf will appeal to women of all ages. It's soft and warm!"
Boston, MA (PRWEB) September 18, 2013
FashionLabel.com, the leading website for emerging fashion designers, and fashion enthusiasts is now taking orders for the Laura Alison fall ready-to-wear collection on the virtual shopping platform.
Laura Alison, an independent fashion label, artfully merges high fashion with New York City street wear. Laura's fashion design creations are inspired by her love for nature and the changing seasons of the east coast. Using all-natural materials, this patent pending scarf hood is the perfect accessory for fall.
"One essential piece with endless looks," says designer Laura Alison. "This beautiful scarf will appeal to women of all ages. It's soft and warm!"
FashionLabel serves as a central hub where designers can have all the necessary tools they need to design, develop a brand, and market their creation. Designers can have the latitude to create their portfolio and their own blog as an extension. It's not only a place to unleash designers' creativity, but the website is also loaded with the right business tools to assist talents to create a successful fashion brand.
FashionLabel.com makes it easy and affordable for fashion designers to build their brand, connect with shoppers, and manage their business. Founded by Reginalde Messac, this Boston, Massachusetts-based company provides a convenient and centralized channel for designers to showcase and market their creative designs.
Fashion enthusiasts can see the new look book video for Laura Alison's new fall hoodi on YouTube, and shop at http://www.fashionlabel.com.
About FashionLabel.com
FashionLabel showcases the hottest designs by emerging fashion talents. Fashion enthusiasts and consumers can discover the latest trends and shop for amazing fashion pieces in one central hub. Several fiercely creative designers have joined the FashionLabel community such as Danle Ding, Dora Yim, Jegman, Misile NY, and April 2nd. More fresh talents are coming onboard to showcase their fabulous creations. Emerging designers and fashion enthusiasts can find out more about the company, its products and services, by visiting http://www.fashionlabel.com.