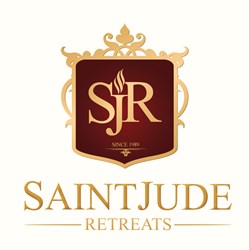 The speakers series aim to educate the community on harm reduction tactics involving alcohol and drugs, while providing astonishing truths regarding the present addiction treatment industry.
New York (PRWEB) September 06, 2013
The Saint Jude Retreats is proud to announce a co-sponsorship for the Lower East Side Harm Reduction's Speaker Series. The first presentation of the series will kick off on Thursday, September 19, 2013 from 7:00pm to 10:00pm at the Wollman Hall - The New School at 65 West 11th Street, New York, NY 10011. This kick-off lecture event to the series will feature Stanton Peele who will present, "What will replace the 12 steps?"
The presentation will discuss a blend of common questions and topics regarding the addiction industry, such as why the 12 steps are often presented as the only means of recovery, why addiction is commonly referred to as genetic disorder, the labeling of addiction as a disease, and new alternative ways to look at combating drug and alcohol use problems today.
The event is free to all those who attend but registration is required at the following site: https://peele.eventbrite.com/. Registration will be accepted until September 19, 2013 at 6:00pm. The Lower East Side Harm Reduction Center is in partnership with The New School for Social Research present the Harm Reduction Speakers Series.
Susanne Herrmann, Business Development Director adds, "Saint Jude's is very excited to be a co-sponsor of the Lower East Side Harm Reduction Center's event featuring Dr. Stanton Peele. We are happy to see that professionals in the substance use field such as Dr. Peele are educating others about alternatives to overcoming substance usage other than the 12 steps."
The Saint Jude Retreats is a non-disease, non-treatment based drug and alcohol program implementing proprietary methodology called Cognitive Behavioral Education (CBE). The program is the only effective alternative to alcohol rehab and drug treatment centers and is currently 85% more effective than treatment. The program is endorsed by internationally acclaimed professionals and addiction research authors such as Prof. Emeritus David Hanson, PhD; Prof. David Rudy, PhD; Dr. Joy Browne and the late Joseph Vacca, PhD, among others.
Saint Jude Retreat's Facebook Page
Saint Jude Retreat's Google + Page
Saint Jude Retreat's Twitter Page