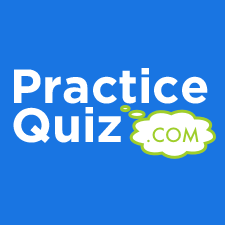 Boston, MA (PRWEB) September 06, 2013
PracticeQuiz.com is "selling" a new generation of students on marketing, the business side of it, and the entrepreneurial opportunity, with one powerful incentive: a free practice test. The CLEP Principles of Marketing Exam Prep, a new addition to PracticeQuiz.com test prep offerings, is a test written to help students prepare for the CLEP Principles of Marketing exam, which will have 100 multiple choice questions and only 90 minutes for completion time. This clearly indicates that students are expected to study and familiarize themselves with the subject well in advance.
Says company founder Ted Chan, "Not every student knows how to study, and more importantly, how to retain information. This is why PracticeQuiz.com's CLEP preparation test is a memory aid and a study tool that many marketing students will find useful."
The company is offering 25 review questions with two testing options: questions only (for research purposes) or questions and answers. Students desiring college equivalency credits will find it valuable to study in advance using practice questions that relate to marketing in society, firm marketing, targeted marketing and writing cover letters and sales letters.
Roy H. Williams once spoke this gem: "In marketing you must choose between boredom, shouting and seduction. Which do you want?" Sometimes persuasion is what sells and brings significant change to the world and the culture. PracticeQuiz.com is welcoming that change, giving students a head start in a challenging industry.
About Us: PracticeQuiz.com is an online test preparation enterprise based in Boston. The website's social mission is to increase access to education by providing high-quality test preparation content for free. The website now boasts more than 150 practice exams, with more expansion in the near future. Tests include certification exams, high school and college qualifications, teaching exams, and medical tests.
Follow PracticeQuiz.com on Facebook (fb.com/PracticeQuiz) for the latest news on exam updates and upcoming releases.