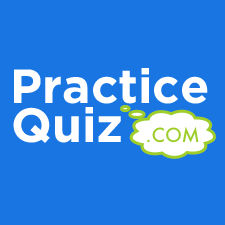 Boston, MA (PRWEB) September 07, 2013
PracticeQuiz is announcing a new offering, the Praxis II Elementary Education: Content Knowledge Exam Prep practice test for all aspiring teachers at various levels of education. The practice quiz consists of 40 review questions with accompanying answers and a timer device to simulate an actual certification test. The test questions are based on the Praxis II: Elementary Education: Content Knowledge 0014/5014 exam and will help students to remember the essentials of an elementary curriculum, as well as teaching standards that motivate and challenge impressionable young minds.
The Praxis Elementary Education CK is a paper-based or computer-based test containing 120 multiple-choice questions. The test-taker has two hours to complete the exam. Subjects covered are widely varied, as elementary school education is intended to introduce young minds to fundamentals of society. Math, reading, language, science, and social studies are among the studies that will be highlighted in the Praxis II EE: CK. The Praxis II Elementary Education: Content Knowledge Exam Prep is designed to be similar to the actual test, helping students to recall to mind main points.
Ted Chan of PracticeQuiz.com has been managing the website for the last two years and says that he has received many emails of thanks from grateful college students who benefited from the free practice tests. "I think a lot of people get nervous by the pressure to perform, to finish quickly and to be perfect. The Practice Quiz process helps people to get used to the test, to review the content, and to get a much better performance the day of the test. And a lot of students do exceptionally well, proving that we're all a little smarter than we give ourselves credit for."
About Us: PracticeQuiz.com is an online test preparation enterprise based in Boston. The website's social mission is to increase access to education by providing high-quality test preparation content for free. The website now boasts more than 150 practice exams, with more expansion in the near future. Tests include certification exams, high school and college qualifications, teaching exams, and medical tests.
Follow PracticeQuiz.com on Facebook (fb.com/PracticeQuiz) for the latest news on exam updates and upcoming releases.