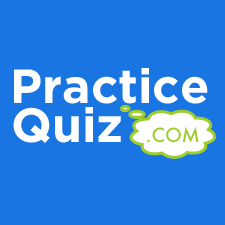 Boston, MA (PRWEB) September 08, 2013
PracticeQuiz.com newest offering, for the daunting COMLEX medical test, offered by the NBOME. The National Board of Osteopathic Medical Examiners administers the test, filtering out the exceptional from the only-competent. The COMLEX Osteopath Exam Prep by PracticeQuiz, is a 30 question free practice test that provides questions based on the Level 1 Comprehensive Osteopathic Medical Licensing Examination of the United States.
Since the actual test is taken by computer, it is only fitting that the practice best be online and programmable in terms of timing yourself. Practice will come in handy since the COMLEX-US test has 400 questions with a four hour time limit. The course contains information on asymptomatic Conditions, symptoms and disorders of common conditions, digestion and metabolism issues, motor alterations, human sexuality and urination, and other human developmental disorders or diseases.
Site owner Ted Chan is excited about the idea of reaching so high and helping a whole new generation of hard-working students. "The COMLEX is daunting. Before, we launched a lot of tests about marketing, vocabulary, and economics. With this test, it was truly a challenge and I think we've created a great product that students will immediately find useful because of its similarity to the actual exam. In the end, it's all about helping students study to find their dream career—and to become our future doctors who will one day help us out!"
About Us: PracticeQuiz.com is an online test preparation enterprise based in Boston. The website's social mission is to increase access to education by providing high-quality test preparation content for free. The website now boasts more than 150 practice exams, with more expansion in the near future. Tests include certification exams, high school and college qualifications, teaching exams, and medical tests.
Follow PracticeQuiz.com on Facebook (fb.com/PracticeQuiz) for the latest news on exam updates and upcoming releases.