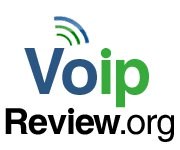 Business is moving into the clouds. With cheap cloud-based VoIP service, businesses can get ahead of the game while saving thousands of dollars each year.
(PRWEB) September 09, 2013
Life is better in the clouds, as many businesses already know. According to a latest study by Verizon, business use of cloud technology grew by 90% from 2012 to 2013--and for good reason. Cloud technology makes running a business far easier and cheaper, especially when it comes to the office phone system.
Cloud-based VoIP service combines the best of two technologies: cheap Internet calling (VoIP) and cloud hosting. Cloud-based VoIP phone service is hosted off-site by the phone provider and uses the Internet to connect calls. It's often presented as a cloud PBX or hosted PBX system, which is the software that connects internal and external calls.
All businesses can use a little extra cash, which is why VoIPReview.org is announcing the top 5 best cloud-based VoIP providers.
1. Telesphere
Telesphere is an award-winning VoIP provider based out of Phoenix, Arizona. They're a leading provider of business VoIP solutions nationwide. They use cloud-based technology for their phone systems, which empower businesses by hosting, managing, and unifying their office communications. Their cloud systems come with a private data connection, business-class IP phones, and 24x7 support.
2. Vocalocity
Vocalocity offers some of the cheapest cloud PBX services, with rates at $14.99/month per extension for each additional extension after the first main phone line. Vocalocity has a strong mobile emphasis, which is a good fit for companies with a remote telecommuting workforce. Businesses can choose between an unlimited and metered plans, depending on their call volume.
3. RingCentral
RingCentral is great business VoIP provider for companies of all sizes. RingCentral has three major plans to fit any size business. There is the small business plan for 2-19 users for $29.99/month per extension, the medium-size business plan for 20-99 users for $21.99/month per extension, and the large business plan of 100+ users for $19.99/month per extension. RingCentral also includes IP faxing along with their cloud PBX package, which is a useful cost-saving perk.
4. 8x8, Inc
8x8, Inc is the perfect cloud PBX provider for companies with international offices. Under 8x8, Inc's Unlimited Extension plan, businesses can use unlimited calling within the US, Canada, Puerto Rico, Guam, US Virgin Islands, France, Ireland, Italy, Spain, and the United Kingdom for only $29.99/month per extension. 8x8, Inc also offers a Global Extension plan for $79.99/month per extension, which offer cheap calling rates to over 40 other international countries.
5. VoIP.com
VoIP.com offers some of the lowest rates for office extensions for companies that need short-term or long-term solutions. A standard cloud PBX package runs for $17.95/month per extension with a two year agreement. One-year agreements are also available, which run for $19.95/month per extension.
Business is moving into the clouds. With cheap cloud-based VoIP service, businesses can get ahead of the game while saving thousands of dollars each year.