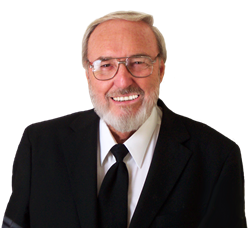 When we send our sons and daughters out without a proper education in character development, why are we shocked by their behavior
Abilene, Texas (PRWEB) September 06, 2013
"When we send our sons and daughters out without a proper education in character development, why are we shocked by their behavior?" says Yisrayl Hawkins.
"Our youth need more guidance today than ever before," states Yisrayl Hawkins, founder and author of the Peaceful Solution Character Education Program. "With everything available at their fingertips we must prepare them for the challenges they will face. Obviously, this young woman did not have a proper foundation in character development, which would include self-respect."
Respect for others, the environment and oneself are at the heart of the program, the group says. From the womb, children should be taught values and how to make morally sound decisions that would not bring harm to anyone.
People of all ages were shocked at Miley Cyrus's very controversial performance during the MTV Video Music Awards; if you're not familiar just google "Miley Cyrus VMA" or read the article here: http://www.mtv.com/news/articles/1713414/miley-cyrus-vma-performance-interview.jhtml. "Anyone who knows about character traits can see what this young woman is lacking," says Hawkins. The group welcomes her and anyone else to learn the program and then turn around and teach it to others.
"Yes, it is most definitely possible for Miley Cyrus to turn her life around by learning this program," says Hawkins. "I think she would make a fine character education teacher with a few lessons from The Peaceful Solution Character Education Program."
The group claims it is suited for everyone. They are inviting Miley Cyrus, and anyone else who wants to change for the better, to come attend their seminar this month, September 27, 2013.
For details visit http://www.peacefulsolution.org.
About Us –
Pioneered by President Yisrayl Hawkins, in 1994 the Peaceful Solution Character Education Incorporated began with a group of concerned parents and teachers whose keen observations led them to realize that positive character development was rapidly deteriorating in our society. Their concern prompted them to proactively embark on a mission to stop the decline and bring back positive character behaviors to society.
In 2004, the Peaceful Solution Character Education Program, authored by President Yisrayl Hawkins, was successfully introduced in the United States and nine other countries.
Since that time, the program has been successfully implemented in schools, prison systems, after school programs, daycare centers, apartment complexes, businesses, non-profit organizations, and in the home.
Media Contact:
Rebekah Mathews or Eugenia Schoenheinz
888-613-9494