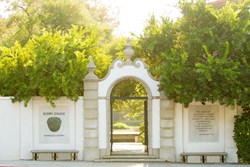 Becoming part of the dynamic team upholding the mission of Scripps College fulfills a long-held goal of mine.
Claremont, Calif. (PRWEB) September 05, 2013
Scripps College announces the appointment of Denise Nelson Nash '76 as vice president and secretary of the board of trustees, effective Oct. 14. Nash's responsibilities include planning, coordinating, and implementing a wide range of Board activities, serving as both key advisor on institutional policy, procedures, and decision-making and as a member of the president's senior administrative team.
"I look forward to returning to my alma mater, with its remarkable community of students and scholars and a commitment to academic leadership and personal excellence that is nationally recognized," says Nash. "Becoming part of the dynamic team upholding the mission of Scripps College fulfills a long-held goal of mine."
Nash joins the College from Caltech. As assistant vice president for campus and community relations, interim associate vice president for communications, and assistant vice president for public events, she worked with on numerous campus committees, including the Committee on Institute Programs and the President's Diversity Council. Prior to her tenure at Caltech, Nash was executive director of the Cultural Planning Division for the City of Pasadena and director of the Plaza de la Raza School of Performing and Visual Arts.
"Denise's skills in achieving meaningful and sustainable partnerships within higher education, community-based nonprofits, and government agencies are tremendous assets to Scripps College," says President Lori Bettison-Varga. "She is a consensus builder and an effective communicator with decades of experience developing innovative and creative approaches to support the missions of organizations."
Nash is the recipient of multiple awards, including the Pasadena Museum of History Contemporary History Makers Award, the 27th Congressional District Woman of the Year award, the City of Pasadena Raymond Pitts Human Relations Award, and the Alkebu-lan Culture Center Humanitarian Award. She is a member of the Pasadena Educational Foundation, the Junior League of Pasadena, a founding member of the Friends of Cleveland Elementary School, and past president and board member of the Tournament of Roses Foundation.
Nash, a social studies and dance double major at Scripps, went on to earn a master's degree in fine arts in dance from the University of Michigan. An active alumna of the College, she volunteers her time as a member of the Lois Langland Alumna-in-Residence Committee, Alumnae Council, Malott Commons Advisory Committee, and the Ellen Browning Scripps Medal Committee, among others.