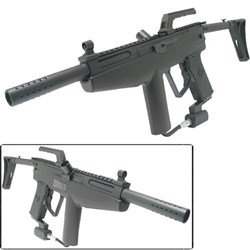 best paintball guns on the planet
(PRWEB) September 06, 2013
Planet Eclipse Etha Paintball gun
Planet Eclipse has long been known as a market leader in high-end paintball markers and accessories. The aim has always been set high; to produce the very best paintball equipment possible. Unashamedly, Planet eclipse products to date have always been aimed at the higher-end of the paintball market. They are feature- laden, finished to the very highest standard and immaculately prepared and presented.
Planet eclipse understands that not every player has the budget for markers at that level. New or recreational players within the sport may not see the benefit in such fully featured products, but why should those players be precluded from receiving exceptional value and quality?
Azodin Paintball Gun will be featured at Action Center llc, home of http://www.actioncenterpaintball.com and paintballguns.tv. Azodin is a newer paintball company that produces great starter paintball guns, at a fraction of the cost of other paintball companies. Their great quality, low cost paintball guns make it possible for someone with any budget to get into the sport of paintball. Stacked tube, open bolt, blow-back paintball markers are popular with many paintball players. Azodin Paintball guns are similar to the quality of Kingman Spyder paintball guns with a little more competitive pricing. Azodin Paintball guns all come with a full manufacturer warranty and are built to withstand the test of time. for players serious about getting into paintball, Azodin Paintball guns are a great place to start.
The Azodin Paintball Gun line is designed by distributed by previous Kingman spyder employees that have been in the paintball industry for many years. The Azodin Paintball Gun line ranges from great performing pump guns to the most advanced blow-back guns on the market. and now with new colors and a whole new lineup, buy an Azodin paintball gun today and eliminate your competition.
Dangerous Power G5 paintball guns are now offered with new colors and discounted at $299.99.
Dangerous power paintball is the most ingenious place in the world of paintball. Through their commitment to quality and service, they have earned the fastest growing fan base in paintball industry. Looking forward to Dangerous power's engineering the next creation for the player to choose is the G5, which is patterned after the ultra-rare threshold and the cutting edge simplicity offered by the G4. Paintball players can play with confidence knowing that they possess the world's finest engineered paintball guns, and all products are backed by the finest warranty in the paintball industry.