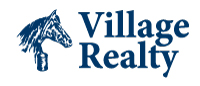 Nags Head, NC (PRWEB) September 06, 2013
Village Realty on the Outer Banks has donated $1,000 to the Nags Head Police Department for the purchase of two portable automated external defibrillators (AED) to be carried in Outer Banks police cars.
An automated external defibrillator (AED) is a portable electronic device that automatically diagnoses potentially life threatening cardiac arrhythmias and treats them via the application of electrical therapy, which stops the arrhythmia, allowing the heart to re-establish an effective rhythm.
The use of AEDs is taught in many first aid, first responder, and basic cardiopulmonary resuscitation classes.
Until recently, only one police car out of 60 along the entire Outer Banks, carried an AED—a void the SAGA Community Fund intends to fill.
The SAGA Community Fund was established by SAGA Construction with the goal of reaching out to local businesses to help raise funds to equip every police and sheriff's vehicle in Dare County, North Carolina, with an AED. So far, more than $12,500 has been donated by local Outer Banks businesses. Village Realty's $1,000 donation was specifically earmarked for the Nags Head Police Department.
SAGA Construction recognized the need for the AEDs after one of its employees collapsed at a job site and was subsequently saved by the only officer carrying one of the AED devices.
Kill Devil Hills Police Captain Mike Evans was the first on the scene and as fate would have it, had that one AED deployed in his police car. Capt. Evans was able to revive the victim after administering three "charges" to the distressed SAGA employee.
At the kick-off breakfast for this Dare County fundraiser, Kill Devil Hills Police Chief Gary Britt noted that police units are always rolling and these devices could make a "difference where seconds, not minutes" count.
Britt also praised Evans, saying he was a police officer who consistently goes above the call of duty and can be counted on to be prepared for the demands of the job.
Village Realty is a locally owned and operated management company on the Outer Banks, offering vacation rentals and real estate for more than 20 years. Their focus is on providing extraordinary customer service to guests and homeowners, while having a strong commitment to helping other local businesses, charities and non-profit organizations.
With 600+ Outer banks vacation homes from South Nags Head to Corolla, Village Realty offers homes on the oceanfront, oceanside, soundfront and on the golf course. They were the first to offer bed linens and bath towels at each property, and also the first to make the beds before check in. Village Realty has two check-in offices: one in Nags Head and one in Corolla, NC. Both are full-service real estate offices with licensed NC Real Estate Brokers on duty. Additionally, Village Realty operates a full-service real estate office on the mainland in Columbia, NC.