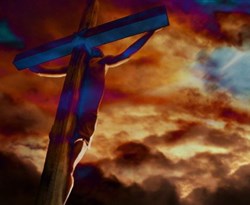 There are countless reasons to choose Web HSP as a web hosting provider, but the number #1 reason is their world renowned customer support and service
Seattle, WA (PRWEB) September 06, 2013
Late Thursday evening, CEO and Founder of Web HSP Doug Davis announced to management and staff a pledged guarantee of an additional 20% all published hosting rates to Christian business owners in the United States and Canada. If a small business owner (or individual) is in need of simple easy-to-use hosting, Web HSP shared hosting plans are the perfect solution for a blog, personal, or eCommerce based website.
With a Christian hosting plan from Web HSP, the client has the option of choosing the control panel and features that work best for them. Each of the hosting plans from the folks at Web HSP can be configured on a wide selection of platforms, and are backed by the domestic-based (English speaking) technical support team 24 hours a day.
As a Christian hosting provider, Web HSP enables their valued customers to choose the most appropriate platform that suits their needs. Web HSP are gradually establishing themselves as industry leaders which offer a fast, secure, and reliable experience from top to bottom.
There are countless reasons to choose Web HSP as a web hosting provider, but the number #1 reason is their world renowned customer support and service. The Web HSP crew of professional, knowledgeable, experienced and detail oriented representatives is always on call to guarantee that their clients websites are available and functioning as they were intended to... with no excuses.
ITX Design delivers 24/7/365 technical support, and their dedicated customer service team is available Monday through Friday, 9am to 9pm EST to help resolve any and all technical requests. When it comes to support and service to their clients, the support team at Web HSP rises above the rest.
Web HSP is an established web hosting and domain registration provider based out of Fredericksburg, Virginia providing dedicated servers, shared web hosting, and domain registration for small businesses including server hosting, WordPress hosting, reseller hosting and much more.
For more information, or to speak with a qualified customer support representative, simply call 1-877-726-3079, or visit Web HSP.